Goodbyes
December 20, 2017
There isn't any sweeter agony then saying goodbye or losing someone you love. The people we love means everything to us. Our loved ones all have a special place in our hearts, so saying goodbye or losing them is like being torn from them.  Losing them or saying goodbye is one of the hardest things we all have to do in life.

In the song The Last Text, the song talks about losing someone forever and it says everyone in this world will lose someone they care about someday, whether we want it to happen or not. We say a lot of things we don't mean, but we get angry and feel the need to say something hurtful or mean. We need to think about what we say to our loved ones because that actually might be the last thing you say to them or tell them before you never see them again.

One of my all time favorite movie is "My Sister's Keeper." It is about a family who one of the two sister has cancer, the sisters are super close and love eachother so much and they would do anything for eachother. She regrets fighting or saying bad things to her sister, but it's already too late. She didn't want to say goodbye because she didn't want it to be the last goodbye. Losing someone tears us up inside, we don't want to say goodbye because we know we won't ever see them again; we know that it's the last goodbye for forever. Once our loved one is gone all we want is 5 minutes with them to change the past, but what is done is done; we can't change the past.

When I'm texting or talking the person I care about the most in life it feels like time stops, I don't want it to ever end. All good things come to an end even if we don't want them to. Saying goodbye to him might be the the hardest thing for me to do. It's like being torn from them. We love eachother so much, but saying goodbye means the day or the conversation has come to an end. We go our separate ways until we see each other. Goodbyes are the hardest thing for me to tell the person I love and care about so much.

I have always wondered why goodbyes were so hard for everyone. Could it be it because we care about them so much, or because we love them? Losing someone you love might be worst thing in the world. It would be so much easier if we didn't have to lose them or say goodbye.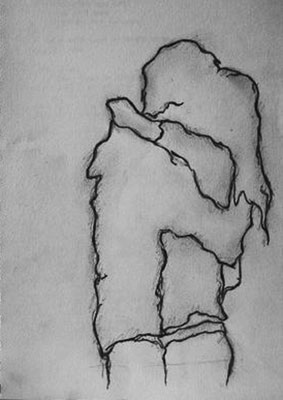 © Nicole B., Newcastle, WA