A Person Willing to be Amazed
December 20, 2017
A person that is willing to be amazed, will be. So often in life we forget to look around, we forget that your Instagram feed doesn't matter or if you respond to that email. If we stopped and looked around amazement will follow. Most of us know this , so why do we choose not to listen to this statement?

In the book Ghost , the main character Ghost lives a thought life. He always needed to make for himself  until he realizes his passion for running, which he thought he would hate. When he stops running away from his past he becomes amazed by the lesson he learned. Ghost learns running away from yourself changes  nothing but running to who you want to be changes everything. When Ghost was willing to try something new he was amazed by how much this changed  his life.

In the movie The Outsiders , the two town rivals the Soc and the Greasers are so in their heads that they hate each other, they forget to give the other side a chance.  Ponyboy a Greaser gets into trouble and then  he meets a Soc that  completely changes his perspective. He soon becomes amazed by how much they have in common. Ponyboys willingness to be amazed changed how he judged other.
  
When I was really little I was bitten in the eye by a dog, this made me super afraid of dogs. My dog Ginger turned out to be that dog to change my way of thinking. At first I could not be around her, but then I was amazed by how sweet and loving she could be. All it took was a little willingness and I was amazed by my true love for those sweet creatures.
I have always wondered why we are so afraid to let ourselves go. The world nowadays we get so caught up in the hustle we forget to stop and amazed by all the things around us.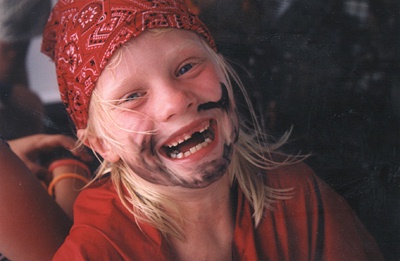 © Jacqueline W., Milton, MA