Praise
December 2, 2017
I stood isolated from the melodies and congregation encompassing me, a bubble untouched in the ocean. A million chords reverberated through the dim hall, flashes of magenta lights cavorted, and people were leaping in praise of God. But I could not sing, and so, I studied them. Studied how prompted their joy seemed, studied the musicians, studied the neon hearse of a dying divinity. It was the eighth time they had played the chorus. The third time they had told us to jump, with the crowd obeying with mechanical precision. I tried again to move my lips, to embrace this God I had been born and laboured into for sixteen years, but the silence of mind only deepened in the babble of mouth.

In the middle of the noise, I could see her. My grandaunt, with the baggy trousers and sickly yellow skin of all old Chinese, lighting incense in her backyard. Wisps swirling with fragrance, the panting of her two dogs, and my pockets stuffed with the fruits of her pension. And where was she now, according to these lyrics? Burning. Gnashing her toothless gums, wailing in the pit, watching her loose veins forever writhe. And it was Good, He had said. It was Good and it was Good and it was all goddamn, gut-wrenching Good. The thoughts had smouldered in the back of my mind for years, but in that moment of dichotomy, it finally broke me. I slipped out of service with aching footsteps, renounced.

When I tell my friends of that moment, I tell them of the impossibilities and logical leaps within the scripture. It's true. But that alone was never the true issue - it was a love for that monstrous eloquence above, for the sanctity of incense, and for all souls destined to damnation. He had willed these souls into being, willed thousands to a foreseen torture, willed them for his own praise. How could anyone believe? There was no glory in such a faith, no wonder in such a deity. But the more I devoured and debunked apologetics books, the more convinced I became there was no god whatsoever out there. But if there was no such god, then where was the beauty? What gave the stars splendour, and what gave laughter its charm? A contradiction, a dissonance. A search.

But I couldn't find it. My prayers – the only sacrament I maintained - were racked with thoughts of that same woman screaming through hell, and my writing soon reflected this obsession. I started a blog with more free-form essays, with subjects such as a boy butchering a beloved pet to survive, eternal ennui consuming the mind before the body, and a surgeon courting souls before death. I wrote of the weeks cooped up at home as my friends changed school. I wrote of the change in their voices - almost disappointment - when I tried talking to them among their own cliques. I wrote of my obsessions with romance, attention, and popularity, and when I finished writing the trembling words, I wrote them again. I was and am a lover of crescendos, and if I could not praise the heavens, I wrote odes of their indifference. But they were just as distant – the thirst of a thirteen-year-old, ploughing his shallows for depth.

It took me years to realize the beauty in words, and I found it first in a song. The chords were simple and repetitive, but the lyrics. Oh God, the lyrics were willow trees and wonder. They incised. They bled through me. And though the meaning was tangled in poetic symbolism, the emotions filtered past like light through the leaves. I felt the glory of his first kiss, I felt the gay boy finding faith among the canyons, and I felt the quiet of his college campus. It alone drew me to a consensus with beauty, convinced me that there was a divine. And slowly, I began to observe and bottle the moments of beauty, crafting them into my blog as well. Though I had always loved stories, only then did I realize their potential. Only then did I realize that writing could mean attainment.

I started simple, recording little moments of joy I found. I wrote of the first time I tried rum and raisin fudge - the type that trickles past your tongue like liquid caramel, that pops your taste buds with bitter raisins, and that has just enough alcohol to make you feel mature. I wrote of the warmth within laughter, of the guilty pleasure as I said my first f word with a good friend, and of tromping through a monsoon as the sky belched lightning and my voice thundered with rap. They were small moments, little gumdrops to swallow on dark days, but they kept me writing, kept me reading, and kept me searching.

And in one moment, they all collided. Not in Church, but on a national schools debate tournament with only two out of three members for our team. It was the day after one of my few friends had abandoned me for greener pastures, and every part of my mind felt raw to the touch. Yet in the flurry of taking twice as many speeches, bellowing insults, and weaving arguments, my partner and I were on the sweet. We acquired more and more friends between rounds, and for the first time in my life, I felt genuinely popular. People wanted to talk to me; people understood me. Soon, we had assembled a gang of friends from different schools, chanting Les Miserables through the halls, sneaking into forbidden auditoriums, and entering theological discussions at dinner. And that night, to top it off, the judges announced my team was the fifteenth best school team in Malaysia. If not for the missing teammate disqualifying us, we would have gone into quarterfinals. God, I couldn't believe my eyes in that moment; I couldn't believe my presence. I went to the bathroom and stared at myself. Stared at my face and the frailty of my body, and realized that this was the first time I had ever truly loved myself.

The time passed like a dream – my partner whooping like a frat-boy, a last meal of curry among friends, and all the debaters eventually heading home and leaving me behind. My mother was to be an hour late, and so I camped out on a college campus sidewalk. I began to feel alone once more, prey to those bittersweet aches before. But I began to sing – a tentative voice barely rupturing the air, singing that same song through the night and past the halogen streetlights. The serenity carried me along, and soon, I felt a crescendo building in my throat. My heart bubbled and churned, my words rolled in tempered bliss, and not a soul was seen in the swathes of darkness before me. In the paradise between a heavy heart and resonant love for all I saw, I met Him. In the silence after trading a dozen obscenities with my partner in a day, I was quaking. I knew it was a prosperity gospel, an ascendance achieved only in the midst of success and beauty. But it did not matter – it did not have to matter. Oh in that echoing eternity, the silence was singing and the asphalt seemed to burn my eyes with unseen significance and the melody throbbed silver chords through all my chambers to wash me anew. I had faith. It was the faith that brought both priests and scholars to love the stars, the faith bound in love songs and laughter, the faith no logic would dare define.
The moment died quickly. Once my mother pulled up, my mind limped back to sobriety, hangover in tow. But I knew what I had felt, and the second I hit home, I began to pour and pour upon my blog. It was the moment I had been yearning for all my life – the type that tells us emotions mean more than chemical reactions, tells us that humanity has eloquence beyond our components, and in that sublime faith beyond all comprehension, tells us. I am a witness of that higher goodness. I am a worshipper through words.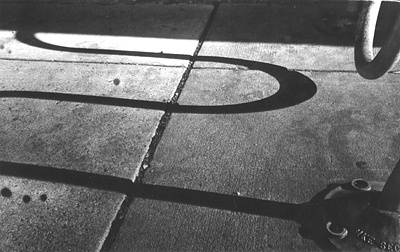 © Sarah S., Marblehead, MA