Don't Change Yourself
December 1, 2017
Imagine you were so down because you didn't fit in a particular group that you do anything to get recognized by the so called "cool kids". To be completely honest they were far from being the cool kids,because all they would do is buy clothes and do their hair a specific way just for the popularity. On the other hand you felt awkward not being like them because they had a lot more friends than you.

Everyday, I remind myself of a famous quote from Tupac Shakur,"you gotta keep your head up." You always have to stay positive because it carries you through your day and it has carried me through my days.

I used to be like dang "I wanna be the cool kid everyone likes". Just to let you know they would always "dress to impress" By that people always considered them cool because the clothes they wore and the shoes they wore. Back then I use to feel down at some moments when the "cool kids" had more friends than me,but i always wanted to have those friends. The kids who were basically "cool" said to me "Hey if you wanted all these friends like me then you gotta dress cool". I felt as if I did dress good but I guess others didn't think so. I kinda walked with my head down when I decided to dress like they did and I felt as if it really wasn't me because I didn't like the trend they all like.

One day that trend wore off and they were considered the "not so cool" kids any more because there friends realised it was stupid. Then they all hung out with me because of my personality and I quickly realised that friends don't care what you dress in, if they really are your friends they dont dont care what you dress in it's about personality.

Be who you want to be, don't try to be something who you are not. If you like who you are you should be happy about it and not change it just to be cool like the other kids.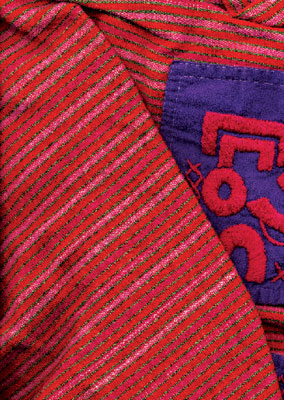 © Christine S., Grinnell, IA