Discomfort: Feel It, Embrace It, Prosper From It
November 29, 2017
Three years of arduous training, consuming anxiety and a ceaseless feeling of defeat led me to the Hoosier?—?State Relays, and the most pivotal realization of my life: the power of discomfort. Running for my high school's track team entailed more than simply lacing up my spikes and calling it "race day." A battle against my mind and my body emerged from every race, every practice and every repetition: to exert 100% effort, or to leave half on the track; to persevere through the pain, or to listen to my body; to grow as a runner, or to remain in mediocrity; to experience comfort, or to embrace discomfort.

When I became adamant about becoming a superior runner, I was required to abandon my late-night splurges, my toxic sleeping rituals, and immerse my mind and body into a state it had never been before. I was required to give up everything that made me feel comfortable.

As predicted, my energy levels exceeded my opponents, and my body underwent transformation. I began to develop mental toughness, and I was transforming into the runner that I had the power of becoming.

You see, the time when I experienced the most immense amount of growth was when I was in the face of adversity. In order to achieve victory, I had to endure hardship. I had to endure discomfort.

Those three years of my adolescence not only taught me the secret of running, but the secret of prosperity.

We as humans will encounter the most progress when we are faced with trials, disputes, and discomfort. Hardship is inevitable, and we must learn not to shy away from it. The ability to embrace challenges allows us to explore our capabilities, expand our creativity, and improve upon our craft. It is what defines our character.

In the wise words of Seth Godin: "Discomfort brings engagement and change. Discomfort means you're doing something others are unlikely to do, because they're hiding out in the comfortable zone."

This world is filled with an abundance of well-meaningful people who breathe dreams like air but will spend their whole life living on the ground due to the lack of resistance in their life. Why do the vast majority of Americans stay stuck in careers that don't bring fulfillment? Why do people wait their whole life until the "right time" comes along? Why are so many lives lacking purpose, meaning and significance? Because it all involves risk, overcoming habit and going where the demands are high. Being stagnant is what is easy and ordinary, and that's why not many people are extraordinary.

Struggle and discomfort are prerequisites for success, and without these, growth ceases to exist. Be intentional about engaging in activities that challenge your boundaries, that push your limits. Always surround yourself with people of higher intelligence, and never be reluctant to welcome discomfort with open arms. I promise you will reap the rewards.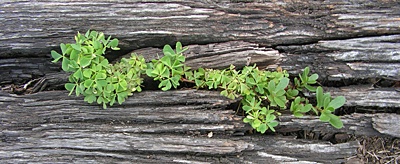 © Chris S., Monaca, PA