Misjudgment Story
November 29, 2017
I remember when my own mom misjudged me. I remember it like it was yesterday. I was coming home from school a little late and my mom and brother were sitting the living room when I walked through the door. My mom was so upset and I didn't know why. To be honest I didn't really care at that moment I wasn't even thinking about it.
"Loretta why are you late" my mom asked me.
" Mom I was walking slow that's all" I argued back.
"So it takes you 35 minutes to walk from school to here" she asked.

I shook my head yes and she didn't believe me. I know she didn't believe me because I could see it in her eyes. So my brother stepped in.
"Mom she wasn't even that late only 5 minutes late". She looked at him like she wanted to slap him.
"DJ do you know how much you can do in five minutes?" I was so confused on what they were talking about. "Mom she was just walking slow Loretta wouldn't even do that."
I finally butted in, I had to know what they were talking about.
"Mom what do you think I was doing?"
"I don't know you tell me." I paused for a second then I remembered what my real mom was doing when she was 15. "Mom I was walking home I wasn't doing anything else I promise and why would I be doing anything else that i'm not suppose to."
I could tell after that my mom felt bad for thinking of me that way. "I believe you I just don't want you to go off and get pregnant at this age."
"Yeah mom I know, I would never do that . I don't even like kids." my mom laughed.
As I reflect on this I realize that my mom was only trying to look out for me and making sure I'm doing the right thing and not going out and getting pregnant. She was just trying to help me from making the same mistake my sister and my real mom did because they got pregnant while they were still in high school and plus I'm too much of a good girl to do that kind of stuff I'm all about the books.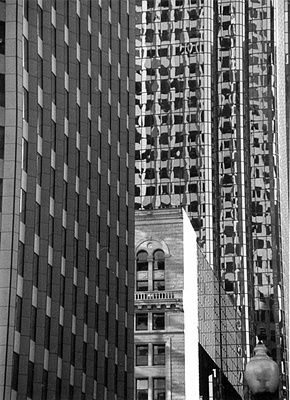 © Natalie D.,Marblehead, MA