Earliest Memory
November 28, 2017
One of my earliest memories is when I split my head open on a coffee table. When I was about 2 or 3, I was jumping on my bean bag which was in the living room. My dad and I used to wrestle when I was younger, so I was going to jump on him. Once I was ready to jump onto the couch, I stumbled and hit my head on the corner of our coffee table.

My mom was in the shower at the time, and my dad had no clue as to what to do. My dad shouted to my mom and she rushed out of the shower to come and help me.

I don't remember a lot about that certain time period, but the last thing I remember before going to the hospital was my mom holding a washcloth to my head that was soaked with blood. I don't remember crying at all while she was trying to stop the bleeding, which is very surprising because I'm a huge baby now.

Going to the hospital was way more stressful for my parents than me. For what I can remember my mom was holding pressure to my forehead.

Once I got to the hospital the doctors all rushed to stop my bleeding. The doctors had to superglue my head because they couldn't stitch my head.

All I really remember from the hospital is playing with all the toys in the kids room. I was just playing with the toys like nothing happened while my parents were talking with the doctors.

The scar never left me, and I still have the mark on the right side of my forehead. My mom never bought me a beanbag again, and got rid of the table. The accident never really affected me mentally, but I still have the mark so it affected me physically.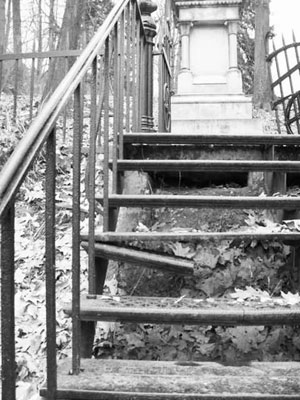 © Ginamarie D., Rochester, NY