What Measures Happiness?
November 28, 2017
Before we went on thanksgiving break in English class we were learning all about happiness. What we get happiness from and how happiness is best achieved. I look these lessons I learned and on Thanksgiving Day when all my relatives where over I took a moment to examine everyone's happiness. I came to the conclusion of who's the most content and who has the most inner turmoil. My mom and my aunt.

They're complete opposites from one author. In their early twenties my mom was out making mistakes and displeasing her family. While my aunt on the other hand was going to UCLA and traveling around Europe. By there thirties my mom had two kids and one soon to come in her early forties and following with that two failed marriages. She borrowed a bunch of money from my grandpa to keep afloat after her third marriage failed. On the other hand My aunt just had had one failed divorce, remarried shortly after and gained herself a high position at a job that paid her good money stationed in Los Angeles where she lives in Bel Air and gets to meet famous people and live in the high life. By their mid forties my mom was working two jobs and struggling to pay the monthly dues for the trailer we lived in, while my aunt was just becoming more wealthy. Then everything started to change.

My aunt got fired from her high class job, her husband lost his sight, she began to find pleasure in liquor, hates the idea of religion, and won't let go of the fact that my mom's messed up before in her life. My aunts the kind of person that can't just someone. You have to be successful. She'd rather have a family filled with riches than a family filled with kindness. I pray for her to find contentment, I pray for her to just love people for who they are.

My mom met a man named john and instantly fell in love. He supports her he cares for her,he made it so that she could be a stay home mom, he made it so that she didn't have worry about affording food on the table for her three children. With the sudden blessings she was receiving she thought it was necessary to attend church. Ever since she started she never stopped. She reads her bible every night and prays multiple times a day. She values the Lord, her mom's old antiques, and her family. I have two lesbian sister and you think that my mom being religious and all she would have disowned them. That's never the case with my mom. She believes that you should love your kids no matter who they love or no matter how much they screw up like me. She accepts people, forgives people, understands people. Her dreams don't consist of being rich they consist of living a prosperous life. She is selfless,understanding, and most importantly happy. One day I wanna be like my mom where my daughter determines what true happiness is and looks at me for an example like how I looked towards my mom. My mom is the true measure of happiness.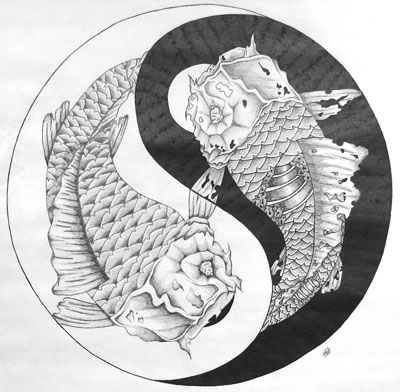 © Matt F., Pierz, MN