A Letter to Her
November 27, 2017
I am sitting here in class typing this, listening to music, and thinking about you. On October 26th, 2016 at 3:30am, you took your life, and I didn't find out until seventeen days later- November 12th. It was 5:24 am when my phone lit up with a text from your mom saying that you had passed away.
"Hello Cameron, this is Taylor's mother. Taylor passed away."-It said.
"No. She didn't. Please tell me she didn't."- I responded with.
I knew that you were going through a lot within yourself, but I didn't think that you would do something like this.
We met when I was thirteen, and you were twelve. I know it's a young age, but we just....clicked. We talked 24/7, on the phone all the time, always texting and seeing eachother. A year later when I was fourteen, I was sent away to a treatment center. Me being there for a year without being able to talk to you drove me crazy. I begged my mom and therapist day after day for them to let me write you letters. It didn't work though.
I got out on November 25th, 2015, 366 days after going in. It wasn't until September of 2016 that I got in contact with you, and when I did.... that was the happiest day of my life. I still remember the moment I was on Instagram and I saw I had a message from you. We started talking, and talking, and talking. It wasn't long before we got back together. I was so happy you were mine again.
Then things went downhill. You opened up to me about how you had gotten drugs while I was away, and how you were self-harming. Hearing that you were going through that broke my heart into millions of pieces. I remember telling you that I will help you out of it, and I will not leave.. no matter what.
October 20th, 2016.... I get a call from you as I'm leaving for school. You're sobbing and explaining to me that you overdosed on some pills that a friend gave you, and that you're on the way to the hospital. I didn't know what to do. I told you to calm down, that I was here, and that everything is going to be okay. We continued talking on my way to school, and that was that.
It got to be too much. You were constantly telling me you were going to end your life, and that you were doing all this stuff to take your mind off the pain. So... I told you I loved someone else. Me telling you that caused a huge argument the night before your death.
"YOU DON'T UNDERSTAND HOW MUCH PAIN YOU'RE CAUSING ME RIGHT NOW. I want to put a bullet in my brain and I think I might do just that!!!!"- You texted me.
"I do understand your pain, I just can't do this anymore. You do it, I do it. YOU KNOW THAT."- I responded.
That was the last conversation we had. You shot herself at 3:30 the next morning. To this day, a year and a month later, I still think it's my fault you ended your life. People tell me it's not, but I can't shake the thought that it is.
Thank you for reading this. Rest In Peace Taylor.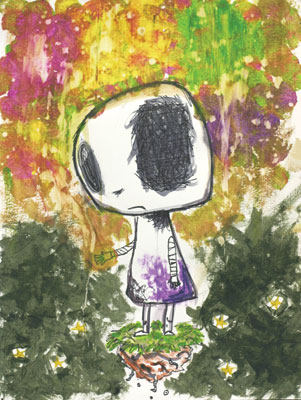 © Ashley W., Port Charlotte, FL