Why Did You Leave?
November 2, 2017
Why did you leave us, dad? Why did you leave me? I understand that you and mom were fighting. That you fell out of love. I understand why you had to move out and why things were going to be different. What I don't understand is why you disappeared. It started out as something small but then it got bigger and bigger until...I didn't see you at all.. Why didn't I see you for almost two years? Was it because of her? Your new girlfriend? Was it because of that night in the car when she was drunk? Was she the reason you disappeared? Mom doesn't talk about you or let us know if you were ok. It was like everyone stopped caring…
Why are you here? Why did you suddenly decide you wanted to be in my life? You weren't there for me so I stopped caring, go away. Go away. Just go away and don't come back! It feels like things were easier when you were gone!! I'm not the same person from before, I'm a stranger to you. You're a stranger to me. They want me to talk to you but I don't know what to talk about. Where do I start? How do I explain that the your little girl..isn't a girl? How do I talk to you? Everything is so awkward..and I'm so angry.. Just give me some space. I hate how you make me feel like this, I hate being around you. I'm so angry I could kill someone, I'm so sad I could cry forever, I'm so lonely..I could push everyone away but still wish for company.. I want to talk to you but I don't want to get close to you again, I don't want you to leave. All of my thoughts and emotions contradict, I feel like I'm crazy! I don't know which emotions I should act on, which thoughts I should listen to. What do I do!?
I desperately want my questions to be answered but I don't think they ever will be.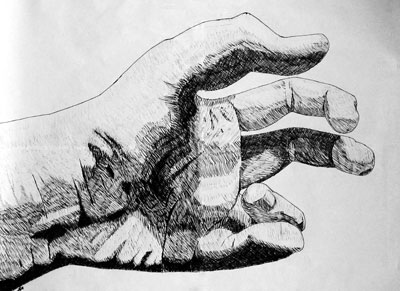 © Luke S., Montclair, NJ