Injuries
November 14, 2017
Like any normal day I cross the street and hear  screeching tire sounds and ´´Bam!!!´´The car slammed into my body. I fell to the ground face first!  The memories of that day are a blur to me, however   I will never forget the pain I felt. Until this day I am still frightened by cars.
The blue sky, yellow sun, and red stop sign it was a start to a nice day. A smile on my face then I was crossing the street I hear something that I'll never forget the sound I heard was car hitting it brake sound of screeching wheel  my heart stop what  felt like a long time and then I seen only black and cold I was
I woke up in a place I know because it wasn't  the first  time I was in this place. At first my brain was trying to find the word hospital. My brain was  pounding in pain and my mind was spinning out of control. Oh no, I was "thinking." The doctor told my parents that I had a slight concussion and that I was lucky to survive. I didn't break any bones but still fear cars.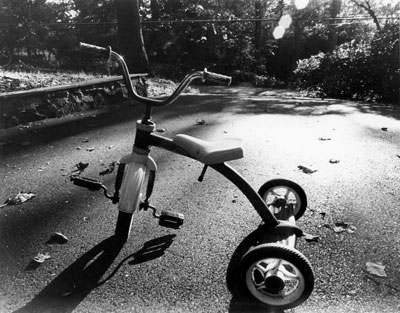 © Emma C., McLean, VA