Overcoming Fear
November 14, 2017
My dad said calmly, "You can do this, it will be over in a couple minutes," but his soothing words did not ease my emotions. I learned to not be scared to try new things.

One day during the summer break, My family had planned a trip to Water Country.  All the rides looked gigantic and terrified to me. I was afraid to try any of them, I did not like them because I had never tried anything like that and scared of heights.  My family continue to encourage me to try a ride and I would like it otherwise it would be uneventful day.

Short time later, I decided to tell My dad I was going to try this warp 8. In My mind, I didn't think it was going to be so bad but as we got closer to top of the slide, My heart started racing and began pounding like a bass drum. My nerves started to jumble so tight like a pretzel. I really wanted to escape My feelings and be done with it already. My parents and My boyfriend told me "I could do this and to not give up." 

Also, they told me that I was going to want to go on the slide again. When I first got up to the top of the slide My heart started racing like I was running a marathon. My  boyfriend and I got on the slide, he said ladies first and I said in a unsmiling  voice "no I'm so nervous!!!" He said cheerful voice "it's ok you're going with me you'll be okay you got this"!! As I sat down waiting for My boyfriend to get on after me as soon as he got on the lady said hold on I was like okay anxious.Then she let go of  the slide went slow not too fast then all of a sudden the side started turning really fast to the point I said screaming and then It got really fast to the point My boyfriend said fearful "Omg Omg!!" I screaming again and I was laughing at the same time. Finally when the ride was over My parents asked me if I like the ride and I said yeah I want to go on again they both look at me and started laughing and said looks like you liked the ride after all and had fun.

Finally, I understand people have fears but they just need a push to try to get over them. Without that push I couldn't get over my fear.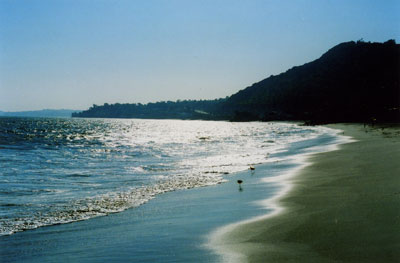 © Adam L., Washington, DC