A Memorable Encounter with Humanity
November 11, 2017
In early 1945 my grandmother, Frieda had just turned six years old and despite the ongoing war she enjoyed her life in the Bavarian Forest. She grew up in a small village on a farm with five siblings and as a family they were together most of the time not only because of the work on the farm, but also enjoying being together. Since she did not go to school yet, her parents asked her on a beautiful spring day to help them with planting potatoes on their field. Soon after she left the farm with her three of her sisters guided by their parents and a load of potatoes towards the field about a mile away from their home.

The whole family was excited and started singing traditional songs, listened to the birds chirp and admired how the nature was blooming around them. Even though life was tough back then and the years were hard to survive they were all in a happy mood and no one was expecting something bad to happen. Soon after they reached the field and started planting potatoes.

Alongside their work, the family was thinking and talking about the upcoming Easter celebrations. After half of the work was completed they were gathering for a break when suddenly a disturbing, humming noise reached their ears.

Searching the bright blue sky they realized that the loud humming sound came from an American bomber. Not just that the plane was clearly to see, it was even more frightening that it was heading directly towards the field where they were just having their break on the green grass.

Everyone started to get extremely anxious and nervous. Frieda heard her father shouting, "Everybody hide as good as you can!" Everyone started to run in different directions, yelling and screaming. Frieda could feel the adrenaline rushing through her body while she ran towards the closest bush that she could see. The humming started to get louder and louder until Frieda could not hear any other sound.

Frieda was paralyzed because of her fear. She could not take her eyes off the plane. Inside of her, Frieda could feel her heart beating faster and faster the closer the plane came. As she studied the plane she saw that two flaps were opening ready to release bombs…

Everybody hiding on the field was stunned to see the plane suddenly entering into a sharp turn towards the woods at the very end of the valley. Nobody could trust their eyes and only when the bombs were dropped in the woods an outcry of relief filled the field.

Everyone got out of their hiding places except for Frieda who was still unable to move. Happy about having escaped the deadly threat they decided to return home not realizing that little Frieda was still hiding behind the bush. Only after a few hours Frieda was able to stand up and walk home with shaking knees.

As Frieda entered the kitchen she she saw that everyone had their heads in their hands. Frieda made one step towards them. They all looked up. The next moment that she knew she was embraced by her family.

"Frieda, we are so happy that you came back." Frieda looked up at her mother and saw the tears in her eyes.

"We thought you would never come back," one of her sisters exclaimed. A rush of happiness went through Frieda's body.

"Thank God," They all said with a sigh.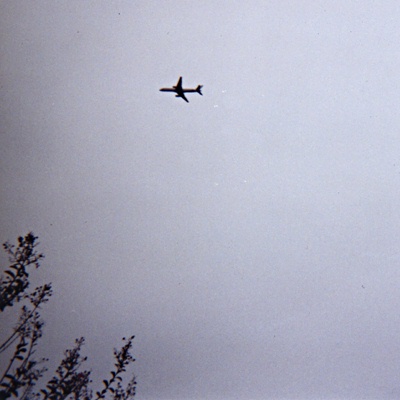 © Steven W., Highland Village, TX