Becoming a Man
November 2, 2017
My whole life I was told that when I become bar mitzvahed, I will emerge a man. Nobody ever told me what it took to become a man in the Jewish religion. I thought it was a piece of cake but my sister said to me, "You have to study it is a big deal." Clearly, I did not listen to her. Boy, was I mistaken.

The journey launched when I was introduced to my Hebrew tutor. One's tutor is very important. Not only must they be able to teach you Hebrew, but you must get along with them as well. My first tutor was an Israeli woman who although I liked very much, she was very traditional in her teaching style which did not sit well with me, "Ben, we have to learn this way because that's how people have been doing it throughout history," she said. However my second tutor was a young American male in his early thirties. I had a lot more in common with him and really enjoyed our sessions. I could talk to him about other topics then Hebrew, "Matt, what did you think of the lions game last Sunday?" We would meet one hour at a time twice a week at the temple. During the sessions I would analyze what is called the, "Haftorah." The Haftorah is the portion of the Torah which I read from during my Bar mitzvah,"Baruch ata adonai aloanu melech column." While the sessions were difficult by the end of the twelve weeks I felt like I had a good grip on the material.

I woke up the morning of March 26, 2016 full of excitement and nerves. I specifically recall getting dressed in my best suit and paying close attention to how I looked. I knew that the entire congregation would be observing me. The ride to the temple with my parents was short yet full of anxiety. I could tell my parents were nervous for me. "Ben are you sure you're ready" my dad said I said back, "Yes for the hundredth time." When we arrived at the temple we met the photographer who began to take pictures of my family and me. The photographer was funny and put everyone at ease."Say cheese cake," he would shout but I would say in my head, "Oh my god get me out of here!". After we were done with the photographer, we had a private meeting with the Rabbi and the Cantor. The Cantor is the one who sings or chants at your service.

Then we entered to the sanctuary. As I entered I thought coming there as a little kid thinking about my Bar Mitzvah. It is a beautiful room with vivid colors and paintings on the wall. At the back of the sanctuary is the beema. A beema is like a stage. It is where I would be standing with the Rabbis, the Cantor, and my parents as I read from the Torah. After all the members of the congregation were seated the service began.

This is when my nerves kicked in and I truly began to freak out. However, as soon as I said my first words I relaxed and let memory take over, "The lord is one," I said. Over the next hour I recited all of the prayers without any difficulty. While the Torah portions were a bit more challenging, I knew I did well when both the rabbi and my dad smiled at me in a proud manner. As I think back to all the tutoring it did not help at all. Before I knew it, the service was over and I was outside the sanctuary eating deserts and talking to my friends, "How did I do?" I asked all of them. I was totally relieved and finally able to relax after three months of worrying.

I took away a number of important life lessons from my experience. First I, learned the importance of preparation and studying. Secondly, I learned how to remain calm and collect. But most important, I learned that anything really worth getting requires a greater amount of work and dedication.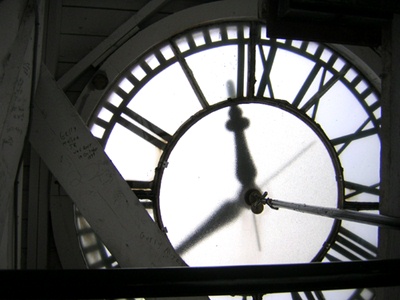 © Tatyana Z., Norwood, MA