Fatherless
October 27, 2017
The year was 2011, I had been swimming, had hopped out, and was drying off. I heard my godmothers' phone ringing but I didn't think much about it. When she got back, I told her that someone had tried to call her.
She thanked me, picked up her phone, and proceeded with calling the person back. I went inside her house to get a drink and when i returned she had a worried look on her face. I could tell she had gotten bad news, but I didn't know what kind. She told me to get my stuff together and get in the truck.

I looked at Charles, who was like my cousin, and I asked him what was going on. He said that he didn't know, but for me to listen to do what she says, and get in the truck. We were heading to my house. The whole way was silent, and my curiousness was killing me. When we pulled up to my house there were trucks everywhere, and my mind was running wild with thoughts of what could be going on. I walk into my house, and pretty much my whole family was sitting outside on the patio. Everyone was laughing and giggling, but I could tell something was off. I see my dad sitting in a chair, in the middle of everybody. I went to open the door and I heard him say, "cancer is no match for me", as soon as I heard those words, my heart broke into a million pieces.

I ran crying into my room and stuck my face into my pillow. Tear were rolling down my face, and my mom came in my room and started rubbing my back. I looked up at her, and I could tell she had been crying, I asked her how this could happen to us. She didn't respond, she just hugged me.

Glioblastoma is a highly invasive glioma of the brain, also known as a huge tumor on a person's' nervous system. That's what he had. The next 3 years were extremely tough. From 10 hour surgeries, to 47 radiation appointments, to having to move out of our house because we couldn't pay for his medicine, to the house we were living in. Things didn't work out with my parents, they couldn't get along, though they loved each other. They got divorced, and were living separately. I stayed mostly with my dad. I wanted to spend as much time with him as possible. In 2014, my dad introduced me to Christy. He told me they had been dating, and that we'd be moving in with her. She had a son named William. He was fairly nice, but he kept to himself. Life was pretty good, though I didn't see my mom much because we lived pretty far from her house.

June of 2014 they told my dad he was in remission. Which means there wasn't a tumor anymore. As the months went by I could tell he was becoming more unaware. He was falling all the time, and dropping food on himself.
My step mother noticed this, and took him to get a checkup. The whole way there I feared the worst. That they would tell me he's only got a week to live, and to hospice would be called in. That they would also tell me to say my goodbyes.

That's exactly what happened. Everything happened so fast. One moment I was sipping tea with my father watching the sun rise. The next minute I was listening to a neurologist tell me that my dad has a tumor that doubles in size every day and that in a week i'd be fatherless.

The week went on, and over the next three days, hospice came in, and put my dad on his deathbed. Also, every family member I could think of showed up to say their goodbyes. Friday, May 22, 2015 I went to a baseball game just to get out. I needed a break from all the ad eyes, and the I'm sorrys. I was sitting in the stands watching the game, and a cold shiver went down my back. I don't know why but I had the feeling that I needed to leave right then a go home.

I get home and something's different, there's a sense of peace. I went and checked on my dad, and he was still hanging on. It became dark and I was outside with my family. We were praying that God takes away his pain, and lays him to rest.

After we got done praying, I walked into the house and saw Christie leaning over my dad, listening to his heart. "He's gone" she said in the calmest voice i've ever heard. I hit the floor.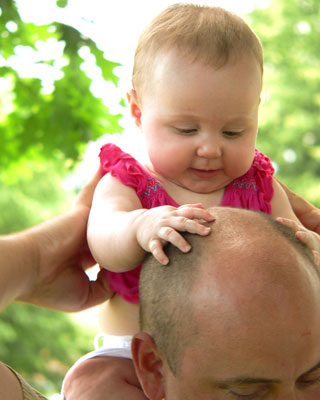 © Lukas D., Conway, AR