Blessed
October 27, 2017
It is so important to love and be immensely thankful for what your parents do for you. You can never predict the future. You don't know what is going to happen tomorrow or the next day, or the next day. being the worst possible thing can happen in a blink of an eye and if the last thing I said to my parents was that I hated them my heart would be shattered to a million piece like delicate glass. So, every day I tell my parents that I love them multiple times, and thank them for everything they do for me, so I know if anything happens to them they know that they are loved by someone.

About a year ago my father was in coma. He nearly died of an overdose on opioid back medication. This was the worst thing that has ever happened to me. With no brain activity he miraculously woke up a week later with confusion and temporary memory loss, but the only thing that mattered was that he was alive.

A week and a half prior the accident he was supposed to come up from New York to visit me and my family. A day before he was supposed to arrive I gave him a call. No answer. This wasn't unusual for him not to answer the phone, so I mostly brushed it off my shoulder and assumed he was busy, but as for my family they became alarmed.

The next day I woke up to my teary-eyed mother sitting beside me and I will never forget what she said to me.
"Sammy, your father was in an accident and he might not be okay. He slipped into a coma and we don't know how bad it is."

I immediately began to cry. That was the worst day of my life.
My response to my mother was,
"We are going to New York."

I didn't ask her I told her, and within an hour we were off to Northern New York.

Four hours later when we arrived, and I saw my first glimpse of my father. My heart began to race, and I started to have a panic attack. It felt as if someone was holding my throat closed so I couldn't breathe, but after a few minutes I started to calm down. It's heart wrenching. You never imagine seeing your loved ones in an out of body state. Where if you took the tubes out of there throat they would most likely not survive.

Although we stayed for the weekend, my mom and I had to go back to Rhode Island for school and work. At this point it was a waiting game to see when and if he would wake up, but little did we know we would be back at Orange County Hospital within the next two days.

The following Monday I got called to the school office. When I got there and heard that my mom was on the phone. I didn't know what to expect, but when she told me the good new all the emotions filled from the tips of my toes all the way to the hairs on my head.

Once we had gotten back to the hospital everything seemed to happen extremely quickly; however, the recover process seemed to never end. It took time for him to get his memory back, learn how to eat and drink on his own, and even walk. Not to mention he already has a terrible back, but after all his affairs were in order he went to get help, and came back a better man.

Although this part of my life was incredibly difficult the overall outcome was beautiful. After two months of being in a rehabilitation center in Atlanta, Georgia. My father now lives in Rhode Island in a small one-bedroom apartment to be closer to myself and the rest of my family. I see him twice a week which doubles the amount of time I was seeing him while he was living in New York, and my entire family so grateful for this miracle to be blessed upon us.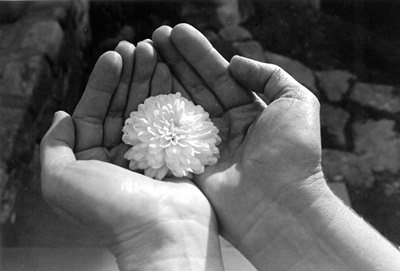 © Beth S., Marblehead, MA