When My Life Changed Forever
October 26, 2017
Life is never the same when you lose a loved one.

The date was April 3, 2016 when my grandfather died. His death is my worst memory. To many Americans this was Major League Baseball's 2016 opening day, but to me it was not a beginning, it was an end.

Somehow, the day started well. To my surprise, the Pirates beat the Cardinals, and when my father slowly walked down the stairs I told him the news. His response was just a mumble, but without a second thought I continued about my own business. Never would I have thought that something was wrong, but when my father came over to me I knew something had happened. He sat next to me on the couch, and I looked at him, confused. It felt like an eternity before he said anything, and looking back on it I wish that eternity had lasted forever.

At first I was in shock, I was in disbelief. It couldn't be possible, but soon after I could feel a drop of water falling down my cheek, and the salty taste of despair taking hold of my body. He hugged me as he started to tear up as well, but he tried to hide it as he consoled me.

Afterwards I followed my father upstairs as he went to call my sister. I stepped into the bathroom and I sat there, listening as he spoke over the phone, and my mind flooded with thoughts. Somewhere deep inside there was something missing. It was as if my grandfather was a part of me, but now it had disappeared. That day had changed so much from just one moment in time. How could any person remain happy when they lose someone they love. That was when I knew my life would never be the same.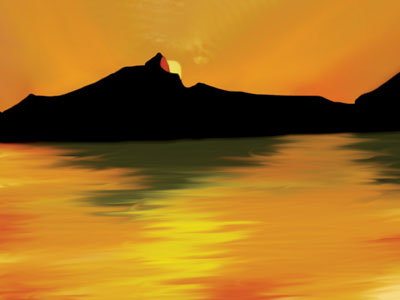 © Rachel M., Camarillo, CA