Dear Broadway, Thank You
October 26, 2017
I look out from my seat. My head swivels in all different directions. The chandeliers, the beautiful architecture, the stage. I'm only 5 years old but I think to myself, "This is where I want to be when I'm older". For the next two hours, I sit on the edge of my seat, singing along with the music and tapping my feet to the beat. I'm completely in awe by the magic that is unfolding in front of me. As Mary Poppins lifts high into the air at the end of the show, and flies past my seat, she winks at me. And my little face widens into a grin. "I'll be back here one day, Mary Poppins", I thought. "I promise".

Seeing Mary Poppins was the first time in my life that I experienced something that I had no idea would have such an impact on my life. At five, I had no idea what was planned for me in the future. I honestly thought I wanted to become a nurse. Yes, because someone with a horrible fear of blood is perfect for nursing. But after Mary Poppins, I wanted to see as many shows as I could, and I would beg my parents to take me to local productions of musicals. My love for Broadway and showtunes began to grow. If I tried to count all of the shows I've seen in my lifetime, it might as well take up a page. There's just something so breathtaking about sitting in a dark theater, watching the cast take the stage in their beautiful costumes, their hair and makeup done perfectly, and the music beginning to pick up. They break out in song and dance and you just can't help but smile. I would give anything to live in a musical. Could you imagine if you walked down the hallway in your school, and just broke out into an elaborate dance routine like it was no big deal and no one questioned your sanity? I imagine that every day of my life. Musicals are powerful, hilarious, wonderful, and tragic all at the same time, like life. Sometimes you laugh till your stomach hurts, other times you cry till you think you've ran out of liquid in your body. You get taken into another world by the people who perform, and for 2 or 3 hours of your life, it's almost like you aren't on earth. If I could go back to myself when I was 5 and give myself one piece of advice, I would say this: quit soccer you idiot and pursue theater. Well, I finally woke up in 5th grade. I was told by a lot of people I should audition for the dance company. So, when I got my acceptance letter, I dropped out of basketball, track, and softball and put all my energy into dance. I thought to myself, "What took you so long?". Now, in high school, I dance every day of the week and in my free time I'm usually working on a show. Theater and dance are my outlet. When I have a bad day, I look forward to dance. When I'm feeling sad, I listen to musical soundtracks. Having theater in my life is like having that warm blanket that you always wrap yourself in when you're cold. When I'm lost or can't seem to do anything right, I turn to theater. It lifts me up, even at my worst times.

In 7th grade, my parents got divorced, and it was difficult. What got me through all of the tears and feeling helpless was seeing shows. I would listen to showtunes while I did my homework, or I would try and choreograph my own tap routine to a song from a musical. I wanted to see as many shows as I could. Through all the hardships I faced that year in 7th grade, Broadway was there. Fast forward to freshman year. My life is insanely busy and has changed drastically. Suddenly, right before Thanksgiving, my grandmother passes away. It was a very emotional time. My grandmother was the only other person in my family who enjoyed theater as much as I did. So, when I miss my grandmother, I listen to musical soundtracks she liked and sing along. It's my way of connecting with her even though she is gone. Broadway has lifted me out of all of the bad times in my life, and continues to do so even now.

People have their idols and their role models, like celebrity singers or famous politicians. My role models are the people who sing their hearts out 9 times a week. The people who immerse themselves into their work, and are extremely dedicated. Those are my idols. The special people who don't care whether you're white, black, latino, gay, lesbian, or transgender. The special people who only care about whether or not you stay true to who you are, no matter how hard it might be. These are the performers of Broadway. They bring me out of the dark times, and make me smile even when I believe it isn't possible. They make me laugh with their hilarious impersonations, and cry with their heart wrenching performances. Broadway is my safe place. Performing is where I feel comfortable. Theater is always there for me to turn to when I need something to cheer me up. I had never felt fully accepted until I found theater. So thank you, Broadway. Thank you for being there for me, when nothing else was. Thank you for being what I want to do in life, I can't think of anything else I would rather pursue.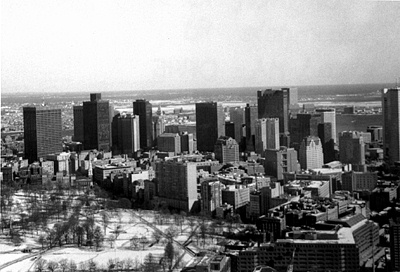 © Shira B., Marblehead, MA