The Things We Carried
MAG
October 26, 2017
The sun was setting outside the half-curtained window. The group of students sat in neat order, immersed in their test booklets. The clock steadily ticked by as they frantically rushed through the last of the pages, desperate to fill in one more circle. The inspector called time. Reluctantly taking one last good look at the answer sheet, we handed the papers in, feeling as if our hearts were being ripped out of our chest along with the test. One by one, the students gloomily carried their backpacks out of the room. I was among the last to leave.

It wasn't my first time taking the test. I had also taken it last month, but I had failed miserably. In my mind, at least. Clutching my empty, howling stomach, I trudged home, dreading the hour-long metro ride and even more so my mom's vicious comments that would rip my self-esteem to pieces. My only consolation was that I wasn't the only one.
I wasn't the only one obsessing over the burden of scores, or "specs," as most liked to call them. Every single one of us did. We obsessed over our next assessment. We obsessed over our grades. We obsessed over our potential universities, and our lives beyond university. Our obsession greatly burdened us. Our only hope seemed to lay in treading a standardized path that society had set out for us, which included obtaining perfect grades, attending a decent university, getting a good job, and perhaps marrying a spouse to form a nice family. We were further burdened by the consequences of not conforming to the path. Our parents, peers, teachers, and society all seemed to criticize us, denounced us to the point where we ourselves began to doubt ourselves, criticize ourselves, denounce ourselves for not being the perfect potential member of society. Were we merely automatons, and society was a factory churning us out on an assembly line, one by one?

Secretly, within the uniform shell, we did carry a part of ourselves. We carried our daily workload, we carried our thoughts, we carried our emotions, we carried our worries. Most of all, we carried our dreams. Some of us carried the dream of being an architect, some carried the dream of being a writer, and some carried a dream of being a leader for others to follow down a new and better path.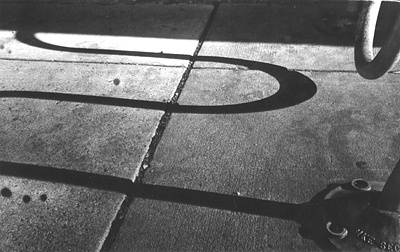 © Sarah S., Marblehead, MA