My New York
October 26, 2017
Throughout my whole life I have lived in northern New Jersey. This has allowed me to enter New York City with a short, 40 minute car ride. Although it may sound exciting, I feel as if my overall opinion of the city has been lowered because of this. This may also be due to my personality not meshing well with the fast moving city. As of right now I am living in a suburban town with my mom, dad and younger sister. Overall, I am not too busy and I am naturally a pretty slow paced person. These two qualities aren't exactly right for the city. Also, New York can be quite expensive to visit and would require even more expense for those deciding to live there. For these reasons, the thought of going into the city hasn't excited me ever since I was younger.

I still enjoy going into the city occasionally, but after being in the city's atmosphere a few times, I have learned that I probably would not want to live in an area like New York City. However, for someone who has never visited the city or for someone who can't go there often, the city would be extremely exciting. This may be because of people's perspectives of the city. Living so close to the city allows me to get news from New York. However this is the news most people don't enjoy hearing about. Of course any state has bad areas, but hearing about constant crimes in such a well known city has at least changed at least my opinion of the city. The city is so densely populated that problems are bound to happen, but hearing about such a famous city with these problems can be a little disheartening.

Although it has seemed that I dislike the city, there are numerous factors that redeem its value. I remember going to an event with my friends at Madison Square Garden in late October of 2016. It was about midnight when we got back to our hotel room; we then were awake until about three o'clock in the morning. By just looking out the window it was easy to see how different the style of living was here. The streets and sidewalks were still tremendously crowded. Throughout the whole night, the city was alive. People were still out, streets were still packed with cars and the buildings seemed to light up the sky with their advertisements and glowing signs.
In conclusion, the city has something for everyone, where its entertainment, shops or food. Despite my personality not meshing well with city life, I do enjoy going occasionally and definitely appreciate the look and overall charm of New York City.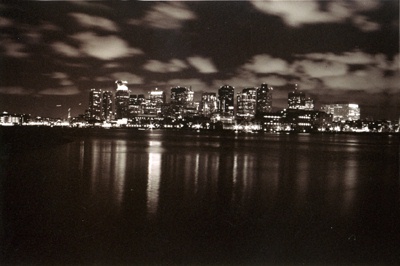 © Hoang P., Rochester, NY