Heart Attack
October 22, 2017
"Ugh", I moaned. I couldn't sleep. My parents were sleeping, though their snore taunted me. In my brother's room, his night light was flickering.The rest of the house was dark and smelled like Kleenex. My house was small but cozy. I thought of walking around the house on my tippy-toes, trying not to make a single sound, or I might wake someone up.
"Thank God it's a Friday" I whispered, as tomorrow's singing rehearsals thoughts filled my mind. I was so excited! As I walked around the house, my eyes suddenly started to droop. I was finally feeling sleepy. When I walked right into my room, I started to hear ambulance sirens filling the air around me. What happened? They were so loud! Next, I heard somebody running up my stairs. I got really scared. I contemplated on whether I should wake up my parents or peep through the window. There was a lot of shouting next door. I ran to the biggest sofa of our house and a jolt of adrenaline rushed into me.

"Dad wake up, wake up, something's happened next door"! I said. I tapped his arm thrice, then he opened his eyes. "Why is it so loud ". he asked. I shook my head in response to say I don't know. "It seems like something has happened close by. I"ll go and check". He quickly changed into his casual clothes and stepped out of the house. I decided not to wake up the rest of my family, so they could enjoy their sleep. I could hear my dad's voice, but not what he was saying. After a few minutes, my mom came out of her room, having a quizzical look on her face. "Why are you not sleeping?" she asked. I told her what had happened in the past ten to twenty minutes when my dad opened the door. He had a scared and shocked look on his face. I don't know how that's possible, but it was true.

He explained the whole story to us. I would say a very sad one. I'll explain it in my words. Our neighbors were a family of five, Mom, Dad, two daughters in college, and one son. Their dad had a heart attack right next to his car. Emergency services came rushing over to help, while his wife was sobbing.

Unfortunately, his children did not get to express their love towards him. So I suggest to you, that don't be shy to say I LOVE YOU to the people who matter to you the most because you never know when you'll get that chance again.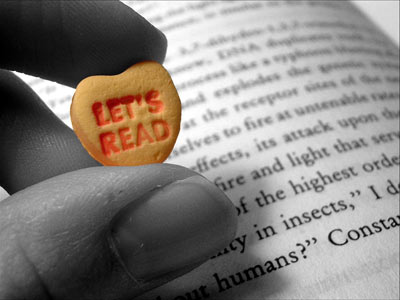 © Amy D., Troy, OH