Role Reversal
October 21, 2017
One may not think growing old, for the elderly, could be compared to being a child, but in many cases with physical, mental and emotional changes, old people, like my grandmother, who I call, Nona, rolls reverse, and the adult children of these elderly people become the parent to an aging mother or father. In the case of my Nona, our family has seen her memory loss progress to the point where she requires supervision for so many aspects of her well-being that her care can be compared to caring for a young child. Safety, nutrition, and daily activities are some of the details of my Nona's life my mom now has to tend to to ensure her well-being. It is a difficult role reversal for my mom and our family to experience.
My Nona's safety is very important when it comes to her not being able to remember her daily necessities. She recently lost her license after failing a driving test which meant that she needed either us or my uncle to drive her around to places. With her memory being very faint now, she had her stove knobs removed because she kept forgetting she was cooking her food, and ending up burning all her food. Everyday my mom calls her to also remind her about taking her medication so she can maintain her health. Most of her rugs in her home had to be removed for her safety after she kept tripping over them. Many daily tasks for us are hazards to her and she must be constantly be reminded to do everything or else something will happen to her.

Her nutrition is important to her and again she must be reminded often about it. Since cooking is too difficult for her, my parents bought her food that is easier to cook and make such as salads, snacks, microwaveable meals, and fruits. When we have dinner and have a lot of leftovers, my mom packages it and gives it to her so she can have a more well prepared meal to reheat. Since of course she needs to drink water, my mom reminds to have a pitcher of water with her at all times. She is reminded several times a day to do her daily activities.

She had daily activities for a while before they were affected by this. My mom, dad, or close family friend has to call her to remind her to take a shower and wash her clothes once a week. Sometimes my mom or her close friend will take her to church or get groceries with her and that helps her a lot when it comes to travel. She is very against the idea of going to a nursing home, even though it would save us a lot of time and work. We have been looking into getting her a person to help her out everyday with all these activities and necessities but it doesn't seem so doable now.

In conclusion, it's important to recognize when an elderly person starts to lose their focus in life so that their adult children or caretakers can manager their nutrition and safety. For a family, it's a very difficult role reversal, but it is necessary so that the person ages with a good quality of life and be well cared for.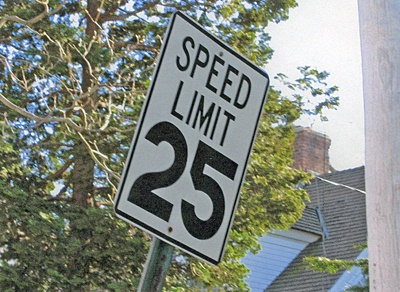 © Michael H.,Milford, CT