The Death of a Classmate
October 15, 2017
If there's one lesson to take from this story, it is, enjoy the light in life, it'll pull you out of the dark.

It was around 3 pm when I heard the news. I had just wrapped up some homework, I was relaxing, feeling lucky, as life continued as it normally did on a lazy Sunday afternoon.

Sunday, October 15th

The day this all occurred.

My mom walked in and told me that a student at my high school had died. By the school's words, shockingly, and suddenly. And at first it did not sink in, I recalled the way that many poor football players in the area had been going into cardiac arrest, in a disgustingly cold way, I had almost been desensitized to it. Look at Las Vegas, Orlando, countless others. There's a point where it becomes an exorbitant amount to process. So you numb, and live, and love and try not to hurt as much. It started to register with me, as panic normally comes up, quickly and without warning. I mulled over the wonderful friends I had made there. The memories and conversations we shared and as I thought about a few of those people I loved, I began to worry that those times would be the last I had with them.

Bittersweetly, my state of unknowing did not last very long. A part of me didn't want to know; just imagine the deceased individual as a blank blob; the kind of mysterious silhouette that pops up when you make a social media profile, as if to say, the world doesn't know me, so you won't either. I heard the buzz on my phone and my mind stared through blurry eyes at the screen, which lit up a familiar shade of iMessage green, but this time I didn't want to read it. However, I knew that I had to. In a world full of ever-circulating information, as a teen today, my options were this; find out in the comfort of my own home by reading off a cold robotic screen, or hear about it on the way to first period, and try to numb again. I chose number one.
"suicide"
"gun"
"who?"
"oh..."
"if you want to talk, I'm here."
A few of the dread filled bubbles floating in a group chat.
My friends comforted each other, and I love them for it. They are kind, compassionate human beings.
I didn't say a word.
I didn't make a move.
I didn't know why he did it.
I didn't know the guy.
Sure, we all think we know someone, that is, until you realize you really don't. And that was what this person was. Someone you thought you knew, maybe you did, and you've been best friends since the day you were born. Or maybe you were a passerby in hall, who did, or didn't say hello. Did, or did not smile.

I opened up my yearbook, simultaneously asking myself what on earth I was doing. I knew it wouldn't help. I wouldn't bring this person back to life by flipping a page and staring at them. I knew all that, but I had to know what they were like, I had seen them in the halls but I couldn't say we were friends, in all truthfulness we were strangers. But I knew so many people like this person, who seem so happy, and wondered why they made this decision. I recounted the days and moments leading to this point. The night before I had a fun night out with the girls, relishing our youth in the typical raucous high school fashion. And some young soul, a teen like me with their whole life ahead, was dying as I was waking up.

All at once, the idea of my own mortality struck me, and it's a freaky thing to think about, so I stopped contemplating it.

In the grand scheme of things, it's tragic; that much is evident. You can not know what someone is thinking, I stand firmly by that fact. Thoughts are private, they're your own, and they can be your undoing or greatest achievements. Things like this make you wonder if there was something you could have said or done. If that one hello would have made a difference, and the truth is, you'll never know. Life works like that, and sometimes it hurts, but there are ways to heal and mend. Suicide is not the answer to any problem.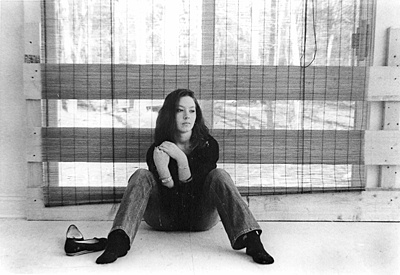 © Crystal F., Marshfield, MA