Faith
October 10, 2017
It's something that many people have but very few people know. It's inherently good, the greatest blessing a person can receive, but it unearths some awful things about ourselves. Inner temptations to which you have no one but yourself to blame, yet things that you seemingly cannot control. With it you can extinguish these awful things, you can extinguish the darkness of sin.

Darkness surrounds me, but it's not the kind of darkness that's frightening. It's inviting. This darkness allows me to be nothing. All of the stress of my problems would melt away, my desires satisfied, and I'll be under a false euphoria of happiness. I'll be able to live in ignorance to my own vices, and ignorant to the gradual retreat of said euphoria. My base needs beg to let the darkness consume me, to be a part of the nothing, but I can see a pinpoint of light in the distance. Each time I step forward, the light grows larger. With each step I take the darkness around me grows thicker, what was once thin as air is as thick as mud. It screams as I walk toward the light. I cover my ears, but the screaming is inside of me. It's everywhere. With each step I take it deafens, the nothingness withdraws and I fill with purpose. I know that when I enter the light I will be saved from nothing, but the hardest part is taking the next step.

Do not be mistaken, the darkness of sin does not burn a seal of sadness on my being, nor will its toll on me be permanent. My faith, the relationship I hold with God and his Catholic Church, is the light amidst the darkness. A sword is only made by intense heat and abrupt, despite the persistent trauma; it always turns out looking beautiful. My faith is the same way. Only through hardship can a relationship flourish into it's full potential.

The hardships I endure are not uncommon, in fact they are so common that they are seen as a pastime then something that truly harms one's soul. While I may seem to be a confident man, one who is always sure of himself and lives by the morals given to me, doing so is not always easy. Especially when that means I have to go against societal flow, something that is accepted amongst many when it is really destructive to the soul, mind, and body. I have and will be battling this for a long time, but how long I have been battling this addiction does not matter; that is the past. There is nothing for me in the past, all the exists is what's ahead.

A hardship is just that, a hardship. It is not eternal, it is nothing permanent. It can be a bump in the road, or a mountain covering a valley, but at some point it ends. As God said in 1 Corinthians 10:13 "...God is faithful, and he will not let you be tempted beyond your ability, but with the temptation he will also provide the way of escape, that you may be able to endure it." We will not be pushed beyond what we are capable of handling. As long as we have the will, we can always succeed. As long as I keep pushing through this temptation, I cannot fail, and I will not fail.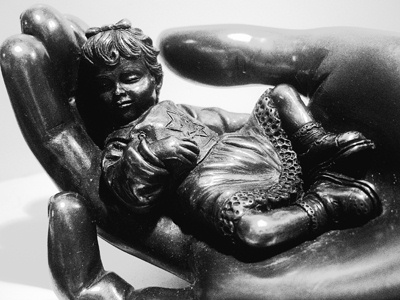 © Dat L., Worcester, MA