Shining Star
October 13, 2017
Standing at the start of the red carpet with lights shining in her face, Casey froze. I recognized her uncertainty and walked to her, cautious not to push too hard but desperately wanting her to enjoy this special night I had planned for her and our local autistic community. "C'mon, Casey, take my hand," I said. "You can do this."
From the moment she was born, I had a companion: My twin Casey is only minutes younger than me, but we are years apart in so many ways. Casey was diagnosed with autism just after our third birthday. At that time, it was hard for me to wrap my mind around terms like "severely disabled" and "low functioning." As we grew older, my parents' expectations for their two little girls took a drastic turn. We were no longer the twins who would have the same friends, do the same sports, or be in the same classes. Instead, while Casey struggled to learn basic functions of life, such as talking, I cultivated friendships and became active in sports, academics, and my community. Still, I never lost my deep connection to her and, with it, my desire to help Casey's development and ensure her happiness.
There is nothing fair about Casey's situation. She recognizes her differences but cannot do anything about them—forever trapped inside a box that constrains her future. Although I wish I could do more, I have learned that the biggest impact I make is as her best friend and supportive sister. Putting her needs before my wants requires immense flexibility. Casey's sudden public outbursts draw attention, often resulting in confused or irritated glares from people because she doesn't look disabled. With time, my tolerance for that has grown; I know there is no reason to be embarrassed.
It is because of my responsibility for Casey that I was compelled to contribute to the special needs community. Each year, the Tim Tebow Foundation hosts a worldwide church-sponsored event called Night to Shine, which provides a prom night for those with special needs. After hours of planning and sending countless emails to the Foundation, I coordinated the event at our church. I was determined to make sure the prom would be a night for Casey to shine.
As she took my hand, Casey gained the confidence to face her fear—and we began our walk down the red carpet, our smiles brighter than the lights shining down upon us. Making our entrance arm in arm, I was once again reminded that Casey's impact upon me is even greater than mine on her.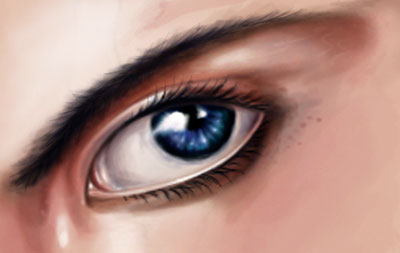 © Raul R., Monte Vista, CO