The Light at the End of the Tunnel
October 13, 2017
In this day-to-day life, we can sometimes find ourselves in a kind of lethargic cycle. Trapped in our daily routines, where monotony is not uncommon, mediocrity is expected, and amazement is scarce. So if this never ending cycle is so painfully boring, why do we continue to drone on, drive the same roads, see the same people, do the same things, day after day? Why are we here, trudging through our mundane pattern.

We're here to wish weren't at school; but rather, digging our toes in the sand and soaking in the sun. We're here to dream about s'mores and campfires, while writing essays and solving equations. We're here to trek from September to June, so when the time does come when we can let go of deadlines and due dates, it is that much sweeter when we are able to unwind and relax. We are here to wake up dreading the boredom of the day that is to come so that when the time does come where we finally choose to mix it up it is that much more enthralling. We are here, trapped in snow up to our waist, daydreaming of warm sun and care-free days, so that when those daydreams do come, we can look back on that day and remember how hard we worked and how much we looked forward to this day. We are here, trapped in our desks and cubicles so when it's time for us to escape from our miniature cells, we do so with joy and excitement.

So, in this day-to-day life, when trapped in our "lethargic cycle" just remember, the light at the end of the tunnel, as small and far away as it may seem, will always come, and when it does, our hard work and anguish will make it that much sweeter.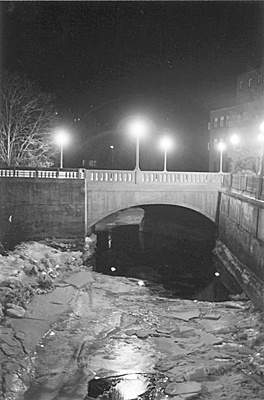 © Peter G., Glenburn, ME