Wheeler on the Bay Lodge
October 11, 2017
The Oregon coast is scattered with urban cities that present views of white majestic beaches. Besides the big cities, there are small towns that people leave in dust as they drive by with their elaborate sports cars. Wheeler is a town that I specify as a small ghost town. Although the shops and hotels still spring with tourists, the size of the town never changes. There is one hotel that rests right alongside Nehalem Bay that my family and I rush back to every year. It is known as Wheeler on the Bay Lodge. In my opinion, I wouldn't necessarily call it a "lodge", but more as a motel with unimaginable service and amenities. This service is what moulded the memories that lures us back each time the weather becomes ideal.

The couple that owns the lodge are tremendously considerate and they use so much of their valuable time to meet our needs. This attentiveness makes our stay at Wheeler even more lively and pleasant. They are very kid-friendly and always lend a helping hand when I ask for a favor.

Besides being extremely thoughtful, the lodge owners have the most marvelous office. So after the long, dreadful drive down from Portland to Nehalem Bay, with multiple pit stops to deal with car sickness, I get to enjoy the wonders of Wheeler. Arriving at the lodge is a relief for me and both of my sisters. Once we arrive, I leap out of the car as we prepare to soak up the amenities. We run into the check-in office where we must patiently standby for the adults to sort things out. After the long wait has finally ended, we all head into a second room which is a wonderland for kids. This magnificent room contains movies, snacks, candy, and soda. So as my sisters and I rummage through movies and stuff candy into ripped pockets, my parents head to explore the room. Once they come back, the worry on their faces is pushed away as the owners inform them that all of the movies and treats are free. This special setup makes the moments we have made at Wheeler unique and grand.

The wonderful assortment of unhealthy food is spectacular although there is too much beauty outside to ignore. The view is spectacular with mountains half thrusting into the sky and half engulfed by clouds. The water flowing within Nehalem Bay spans for miles, and it eventually connects to the Pacific Ocean.

At the lodge the owners provide kayaks free of cost so guests can enjoy the landscape and wildlife for hours. Usually my family and I will get down to the dock and plop the kayaks into the water, then set off onto an adventure. It is so relaxing to lay down and let the water rock me back and forth as my eyes are engaged with the scenery.

Time flies by while we stay at Wheeler since there is so much to do in such little time, but before I know it I will be back again on the bay. Every time we leave the lodge, the owners cheer me up with a heartwarming goodbye and that makes the wistfulness on the drive home much easier to overcome.

Wheeler has planted many memorable experiences in the back of my mind but it has taught me a important lesson too. I realize that anybody can own a place similar to Wheeler on the Bay Lodge with good service, but the it is actual owners and their hospitality that have shaped my memories and put a smile on my family's faces. They are beyond friendly. Meeting them has influenced me to do the same and try to impact other people's life with an encouraging attitude.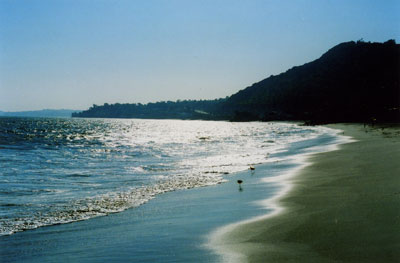 © Adam L., Washington, DC