Pocket of Faces
October 10, 2017
"Wow, you changed a lot!"
"Is that a good thing or a bad thing?"
"It's a good thing!"

I realized things had finally changed when people stopped recognizing me after a single year had passed, or even just the summer. Granted, the change was nothing if not drastic, but the shock still sneaks up when I tap someone on the shoulder and they give me a blank stare for half a second before recognizing the face in front of them. I never forget, though, the years that had passed to bring me there.

A stack of school IDs sit in the top pocket of my backpack, each one a bit different, with every grade growing a little bit taller and a little bit older. Each year the squeak of my shoes echoes on the white tiles of the cafeteria floor as I walk towards the camera that will capture the face for my ID for the next year. The nerves always got to me; the knowledge that school would be upon me in a matter of days would always spring upon me in the most fleeting of moments, and a murmuring sense of unease would haunt the hours after.

At grade six a look of faint apprehension seems to hide behind my smiling facade as I wait for the picture to be taken. At grade seven my white t-shirt doesn't seem to be aligned with my head, the shirt lopsided and thrown on without any thought. In eighth grade I barely hide the grimace; with a mouth full of metal and a face full of fat there wasn't much to be smiling about. Ninth grade was the year it started to change, with my braces off and my fat almost gone, a testament to the exercise I had struggled through every day over the summer. Tenth grade has a slightly fake-looking smile on his face just like the years before. The messy hair indicates that I hadn't put much time into applying gel to keep it in place, and it seems very likely that I hadn't even realized that it was the day to take pictures. Finally, the present, with a new hairstyle and contacts rendering me unidentifiable to those who used to know me.

As a whole I changed through the years so thoroughly that friends I've had for years startle when they hear my voice, and wonder for a split second who this person that greets them with such familiarity could be. After a second, recognition flares and they greet me, embarrassed by their strange lapse in memory. Sometimes I wonder what the future will hold, and if time's influence will affect me more thoroughly than it already has.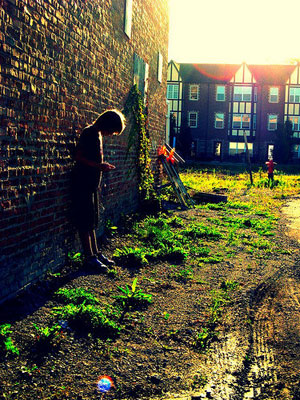 © Jessica R., Westchester, IL