Stepping Up in Maturity
October 4, 2017
As the sparkling deep blue truck pulls away, with college necessities covered by a big black tarp and bungee cord bouncing, I feel a shiver from my head all the way down to my toes. I hear the rubber tires against the hot gravel and watch as the wheels just keep turning as the car pulls out of the driveway. September 2nd, the day I have been dreading since my brother opened his acceptance letter, is here and happening. My parents both look at me and I immediately begin to question my new role in the family. As the car fades into the distance, my eyes begin to water and my nose gets tingly and runny. I quickly turn back and look at the big white house that doesn't feel like home due to the emptiness inside. I rush up to my room past my parents so they don't see the developing tears trickling down my face. I slam the door and jump into my bed, face first into my pillow so my tears are swept away by my pillow case. I sit up, let out a deep breath, and begin to calm myself down.

Owen leaving took a toll on my life in many ways. He is the closest sibling I have in age and in relationship. We have been attached to the hip for fifteen years and it's hard to imagine everyday without him. Now that he left I have to take a new step in maturity. I have to mature into the child my parents expect and want me to be because all of the attention is on me. Owen turned into the person he is at a young age, he provides for himself with his own, he got a high paying job as a freshman in high school and he got into the school of his dreams. Also, my older sisters have both gone to amazing schools, The College of The Holy Cross and Villanova University. Emily, who is twenty three is out of college and owns an apartment in Manhattan. Being the last child and having so many accomplishments to live up to put a whole new amount of pressure on me as a student and an athlete.

From the time I began to play sports more seriously my parents put a lot of pressure on me because it became more of a career than an extracurricular activity. I thought the pressure was a lot before it's even more since i'm the only child home. Soccer and school take up a majority of my time, leaving a small amount for a social life and family life.

Also, since Owen left I have another amount of pressure to make sure I am playing a role in my family life. Becoming more mature has made it a lot harder on everyday life. Not only do I need to focus on this, but I also have to deal with my parent's problems. Usually I would have Owen, Molly or Emily to comfort me if my parents got in a fight or there was an issue I overheard them talking about. But due to how busy my siblings are and how far away they live, it makes communication with them everyday ten times harder.

As my siblings leave for school every year I realize something different each time. Emily was the first to leave, for Holy Cross when I was in fifth grade, and I honestly didn't think much of it except for the fact that she won't be home as much. When Molly left for Villanova when I was in seventh grade I was older which allowed me to realize how much stress my parents and sister had during the process. I now saw my parents talking about money because soon they were going to be putting three children through college. Listening to them talk about money made me contemplate my decisions with the way I spent and the places I began to look for school. Now that Owen left for Parsons as I am in the beginning of my sophomore year I have realized so much more than the loss of one sibling and the stress of money. I am slowly understanding and getting the hang of my bigger role in the family. The standards I have to live up to as a child in my household put a great deal of new pressure and maturity on my back. Although, I have faced that they are off at school, as each day goes by I wish I had one of my siblings at home to help me along the way.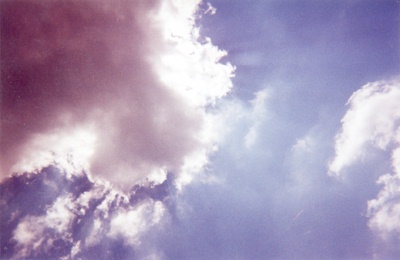 © Kena A., Huntsville, AL