Why I Stopped Ballet
October 4, 2017
When I was younger I took ballet. I thought it was so graceful and beautiful. I started to practice more and more and had started to think of myself as a better dancer than when I had begun. At age 6, I started to lose interest in ballet, so I stopped. I focused on Jazz dance because I thought it was more interesting and fun. I did not think ballet would cross my mind again, but it did. In 7th grade, I wanted to take both Jazz and ballet. I was so excited to come back to something that I had not done in forever!

On the first class, I wore my blue leotard, pink tights, my new ballet slippers and my hair tightly pulled into a ponytail. While the teacher walks in the class, and immediately all the other kid's whisper. I start to get nervous. Was she mean? I had never had a class with her, so I had no idea what everybody was whispering about. The teacher looked like an older woman. She had her hair pulled up in some sort of new hairstyle I have never seen before. She looked thin and frail on the outside, but she had a stern look on her face which made me shiver. She was dressed in tight black clothing and ballet slippers that looked too small for her feet That was my teacher for the next year, and the thought of that gave me chills.

She introduced herself to the class and started to tell us the rules. Once she began speaking, she looked at me. Her eyes felt like a laser digging into my soul, as they were, trying to gather all my fear. She pointed at my hair. "You must not ever have your hair in a ponytail! That is wrong for ballet. Wrong! It has to be in a bun. A tight bun! Ok everyone?" she stated. She hated me! She humiliated me in front of my friends and it was all because my hair was in a ponytail! I sank into the floor and I wanted to bury my head in my hands. She took up the whole class explaining what you need to wear, what you need to bring and what is expected for the class.

She then dismissed us after the dance class ends and I walked to my dad's car. I could hear my friends talking and they were saying how worried they were for that class. They were saying that our new teacher seemed very strict. I was worried too. I was worried for myself and my ability to cope with my new ballet teacher.

As the class continued week by week, I felt as if she came up with more flaws to point out. She made us work until we could not move and I was always sore the next day after class. I did not remember ballet to be this harsh! I dreaded going to class every week. For the whole year, she was very hard to deal with. She never remembered our names, so she called us "girl" and "boy". She yelled a lot in class because we were not ballet experts. She also was late to our classes because she had "more important" things to do. That class was going to be the death of me. I was scared to go! My ballet teacher gave me the wrong idea about that dance style.

I loved ballet when I was younger, so why did I not like it at that point? I never remembered it being like this. Ballet is so graceful, beautiful, peaceful. It is also a great way to get rid of stress, but the class I took gave me more stress! It started to become a little bit too much. So, after 7th grade, I quit ballet. It was such a relief. I still have jazz class to keep my dancing skills, but ballet is no more. Now, I do not have to deal with the stress and problems from my ballet class. I was missing work, not sleeping well, always sore and I would be hurt by the comments my teacher said. I do not have to live with that anymore! I can still enjoy dancing, but now it is not so overwhelming. I loved ballet, but I knew I could not continue to take it.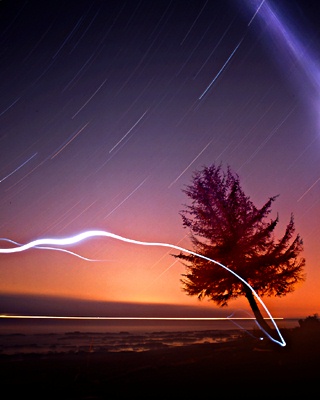 © Joey M., Spokane, WA