Solitude
October 2, 2017
Loneliness is marked by a sense of isolation. Solitude, on the other hand, is a state of being alone without feeling lonely and can lead to self-awareness. I have shared my own experience of solitude when eradicating myself from the community of Montana Academy (the school I was living at) and having six days for a solo reflection time. I found myself feeling unperturbed most of the time from external influences; leaving me unaccompanied to gaze inward upon myself. I withheld my doubts about this unfamiliar solitude granted to me until I had given it a chance. Everyone and everything deserves a just or fair assessment prior to placing judgment upon it, right?
I sat upstairs in the infamous "Crows Nest", peering out to the movement of bodies below, examining the flow of conversations and noticing the expressions on the faces of the bodies. I saw a coliseum of humans crowded within, infatuated with one another's stories and secrets and gossip; craning their necks to catch a glimpse inside the lives of others, distracting themselves from their own internal conflicts. It is not so easy to escape that coliseum you see, for the only way to flee is by entangling your thought process from the spiral of the tousled societal web, which is nearly impossible to do when you consider it your life, confusing yourself by the forged importance of such a miniscule aspect of our lives. It took me being forced into this solitude to become conscious of the maze I had lost myself in somewhere along the way. I had to re-trace all of my steps, turns, and circles I made in order to discover who I was, who I want to be. Removing myself from any possibility of getting diverted from my own being by worrying too much about others and what they were thinking at all times. Once I accomplished that, I felt so light, so clear, there was nothing fogging up my mind anymore, I felt the connection from my mind, body, and heart, something I can say I have on no account experienced before excluding the era when I was a blissful, oblivious, young girl.

Oh how appealing it is to think about going back to the time of our youth, where finding the simple happiness in all things was instinctual for us, when everything was new and exhilarating to us. When we were just ignorant enough to be content with ourselves and what we have, when we were just naive enough to not care about if anyone was judging us, when the only thing that mattered was nothing at all.

Now, it is left for us to decide if we want to allow society, materialism and hierarchy consume our thoughts and induce our actions for the continuation of our lives. Personally I do not find it too alluring to live inside of a body that contradicts my deep morals and values; I can imagine that feeling as if you are trapped inside of this ingenuine version of yourself, creating such a toxic environment for you mental processes, two people in a constant battle over which one will surface and be exhibited for the world to see! This sounds nothing less than exhausting and destructive to try and keep up for the rest of our lives. "Just be yourself!" well that is much easier said than done, I recognize, but the best thing we can do in these situations is to make an effort to do so, to try.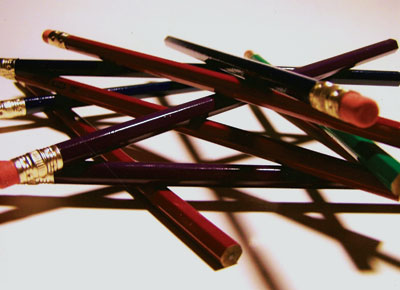 © Nicholas K., Weldon Spring, MO