Determination
September 26, 2017
It was Friday afternoon. I had just gotten home from a long day at school. The school I attened was very small, no more than fifty kids per grade. It was a school that felt like home; I was genuinely happy waking up every morning.

During dinner that night, my mom told me that I'd be switching to a new school. After I asked why, she said it was mainly for financial reasons. Not really thinking on what my mom had said, I changed the subject to the Varsity football game. I asked if she would take me, and she did. When I got there, I told all of my friends. They all had a lot of questions. The one I asked my mom was, where I was going. She told me I was going to a new charter school being built in Keller. With about one-hundred people per grade, I thought the school was huge! Though, I was not so excited about the uniforms, which was a suit and tie.

I began to dislike the idea of going to a new school… Starting new… No friends. After my second week had passed, I'd been bullied and demeaned to a point of depression. I was the ecstatic person every week Friday came. In Chinese class a person across my table asked if I wanted some weed, I of course replied with no. He then proceeded to smoke it in class. Thinking I should mind my own business, I did and said nothing. After school he followed me around. I asked him if he had a problem with me, and he showed me a bloody knife and three guns and told me not to say anything. I was about to hit the kid, but my dad showed up in his car and picked me up. I'm glad my dad was there because it wouldn't have been a nice thing to do. After telling my dad the whole thing, he told me I had the option to switch to a huge public high school. Though it took me a couple of days to decide I said yes. It was one of the best decisions I've ever made. I love seeing all of my friends from my old elementary school. All of them are really cool and I love hanging out with them.

In conclusion, life may hit you with some tough shots, and though it may knock you down, you have to get up and have hope. It's what kept me from sleeping through my alarm. It let me have a positive attitude on life. Even if I had to stay at ILT, everything would've ended okay. At least I get an education, and a chance to succeed and make my dreams come true.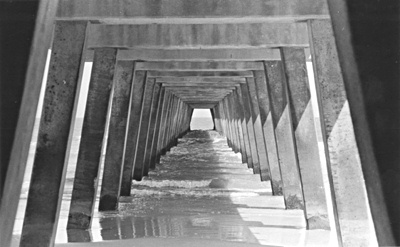 © Megan S., Marblehead, MA