Pick Myself Up Again
September 26, 2017
Even as a young child, I was very clumsy and always getting injured. Most people have not broken their foot four times by the age of fifteen. An even less number of people can say they have gained all of their injuries from repeating the same mistake.

In the fall of 2014, I rolled my right ankle at dance practice and received my first broken ankle. It is, by far the worst injury I've ever had, even coming close to needing surgery. I was on crutches for a month and a half and sat out from dance for a total of five months. That catastrophic injury led to breaking my right foot three more times, making a total of four broken ankles and counting. Each break would turn my foot a tone of deep, painful blue mixed with hues of purple and black, before healing. The many chiropractors, sports therapist and foot doctors I went to all told me the same thing: I was reinjuring my foot over and over because I had a lack of balance when I danced. The real problem however, was not obvious to me at the time.

High school athletes account for approximately two million injuries, 500,000 doctors' visits and 30,000 hospitalizations each year. In fact, more than half of these sports injuries were preventable, or just from overuse. Most of these teenage athletes are more committed to their sports than they are to their school work, or other aspects of life, despite the fact that they get hurt so often.

After my fourth, and most recent ankle break, this past January, I came to a realization that a change needed to take place. My body was obviously breaking down faster than it could heal its self, and my grades were suffering due to the many times I had to be pulled out of school. Around April, I finally returned to my normal dance classes and made a promise to myself to maintain balance within my life and finish out the school year strong. My injuries, although devastating, brought light to a reoccurring problem in my life. I had been focusing all my time and effort into dance and nothing else. This overworked my body to multiple points of breaking, slightly declined my grades and weakened my relationship with God. None of which were meant to happen. These injuries not only derailed my journey of life, but also put me back on track. I never would have thought any good could come out of a situation I viewed as horrible, but by readjusting my focus my thoughts became clear again. I reassessed the condition of my life and made changes where they were needed. The problem was so much more than my lack of balance within my dancing, it was a lack of balance within my whole life. In time, I started to focus more on school, church and my social life rather than dance. Immediately, I not only noticed a change but the people around me did, as well. I began to hang out with my friends and participate within my youth group more. This happy medium made me realize I didn't have exert myself 100% into only one activity and that I could create a well-rounded personality for myself. I found a place where I could prosper in all aspects of my life.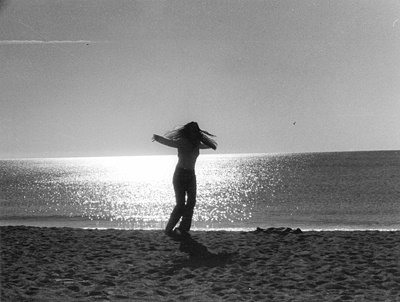 © Denise A., Marblehead, MA