Literary Nonfiction
September 26, 2017
January 21st, 2015 started like any other day, but it ended in a day like never before. It had been a slow week at school, and I was happy to be halfway through it. I was in science class when I got called to go to the office for early release. As any other student I grabbed my stuff and was wondering why I had gotten an early release. Once I had reached the office doors every emotion in my body had changed, I had gone from being excited to distraught really quick.

The room had been a paused movie for what seemed like eternity. From the start everyone in the office was staring at me. Then my eyes met my moms, her mascara was all over her face, and her eyes puffy and filled with tears. It hit me, my grandpa had not been doing well and I knew in that moment that he had passed away. I followed my mom out of my school doors and looked at her car, my heart plummeted when I saw my sister through the car window sobbing just as my mom had been.
We arrived at my Papa's house and he was still at the house just in the back room and we were waiting for the funeral home to come get his body. All of my family was there, some eating food and some comforting each other. It was especially hard on my grandma because she had lost the love of her life, her best friend, and soulmate. There was nothing we could do other than comfort each other and pray. Personally it had been my first time losing a close family member and it felt as my heart had been ripped out.
The thing that gave me relief was my family. Being around the people I love most, and seeing everyone being able to move forward and not let this keep us down was sanguine. When loving family members pass away, everyone copes with death differently but in the end we all want closure. It has been two years since my grandpa died and I still think about him almost everyday, but I still can carry on with the help of God and my family.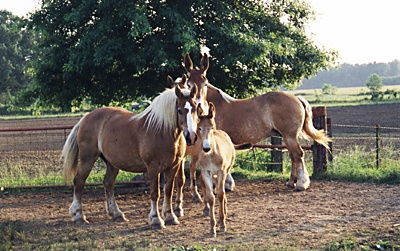 © Mark D., Mayfield, KY