Good from Bad
September 26, 2017
February 8, 2012 was my tenth birthday, like any other birthday, but that day will never be the same after what happened. Waking up on your birthday is always exhilarating, or so you would think. I remember walking in my parents' room expecting bright and sunny faces, and instead got somber grimaces. "We're on our way to Uncle Dan's house, he's not doing very well… Happy Birthday, Trin. We love you."

Although melanoma is not normally considered fatal, if not treated in time there is almost no way a person could recover from the cancer. My uncle was a part of the small percentage of people that didn't get the chance of being cured. He was diagnosed in the middle of 2011 and by the end of the year had already lost the ability to do most everyday tasks. His vision and sight had begun to deteriorate and hospital visits were becoming more and more frequent. My uncle was a ticking time bomb.

Losing a family member is one of, if not the hardest thing anyone will go through. The grief can be unbearable at times. The only thing that can get you through these challenging times is your family. My cousins and aunt became very close with my parents and brother and I. We started planning exciting vacations together, hanging out at each other's houses, having a weekly dinner, and generally just wanting to be around each other. When a tragic event happens, people tend to cling to others that have experienced the same pain, and that's what our two families did.

A lot of people think that nothing good can come from bad situations, but I would say that they are completely wrong. It's obviously not a good thing that my uncle passed away, but lots of positive things came from it. Our two families not only became closer together, but we learned how to cope with, and help other people cope with grave situations by coming together in love and unity.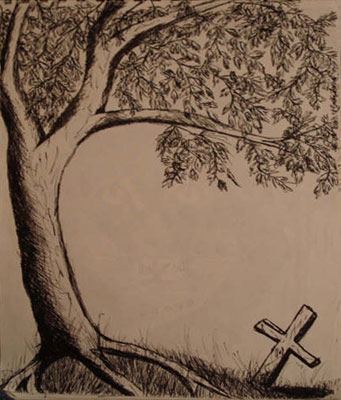 © Courtney K., Bethel Park, PA