Think Before You Do Something
September 25, 2017
It's been about 2 years now since this mistake happen. It started off on a Monday which was a school day. My first and second period was ELA, 3rd was science, 4th was history, 5th was math and 6th was P.E. I've always hated my 4th period because the teacher was boring and we did boring work. In matter of fact, I had him for 2 years for middle school.
As I walk into my 4th period class, my teacher greeted everyone. We grabbed our folders and sat down. He then asked us how was our weekend and he told us how was his weekend. While he was telling us about his weekend, I decided to act stupid and interrupt him and say an inappropriate word. I didn't think he would hear me say it because I said it in a low voice. He then told me and one of my friend to get out of the class.
My friend shouted angrily, "It wasn't even me who said it."
"I don't care who said it. Just step outside," teacher responded.
While my friend and I waited outside for about 2 minutes, the teacher sent us down to the office and told us that he will call them and let them know that he is sending two students down there. When my friend and I aproach to the office, they asked us why did the teacher sent us down to the office.
My friend lied to the office lady and said, "We didn't do anything. I don't know why he sent us down here"
She then told us to wait and the principle will come and talk to us. As we both sat down, I realized that I done messed up. The principle came in and took me and him into two rooms. He went with the other principle and I went with a different principle which is in a different room.
"Here, fill this paper out on why you are in here," saidprinciple.
"Alright," I responded while nervously shaking.


I finished filling out the paper but then I lied that I was just telling my friend how my weekend was.
After my principle was done reading it, he told me, "Come on man, you don't need to be saying that man. That's just to private for us to know."
"Aha I know but then again, I was just telling how my weekend was to my friend," I chuckled.
"I know but still man, That's just too private to be said."
I stood quiet. He told me to just wait for a minute and he will be back. As I waited, I was scared that he may call my parents. Five minutes later, he came back and told me that I have detention. I wasn't mad or anything about it because I know what I did wrong.
After that day, I promised myself that I would not end up in the detention room ever again or say an inappropriate word to a teacher.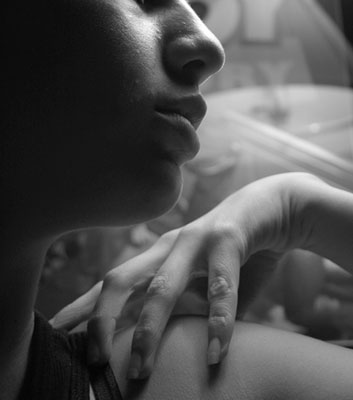 © Rebecca B., Santa Clara, CA