The Appreciation
September 25, 2017
My dad would come home dripping sweat from his face. He worked in the heat 30 minutes away from here and his car didn't have AC so you could imagine what he has been through. But my dad wouldn't let anything getting his way to provide for his family. My dad was hard working his personality could light up anybody's day. He liked to joke around a lot and he was a pretty good dancer. My dad wakes up every day early in the morning to go to work. After he was dressed and ate breakfast he would make small prayers to make sure everyone's day went well and nothing bad would happen.

A few years ago my dad started getting a unexplainable pain on his left leg. My mom wanted him to stay home but my dad wanted to continue working to have enough money to pay the bills. I know my dad he was acting like it didn't hurt, I could see in his eyes he was hurt I tried everything to make him feel comforting. Later then, my dad's pain got to the point where he had to stop working, he took about a month to recover. In that time he struggled, he couldn't bend his leg at all whatever he did he didn't bend that leg. When he would walk he had to drag his leg, I made sure he was doing good. Everyone in my family had to be extra careful around my dad, I would sometimes forget while eating dinner and hit his leg. I would feel so bad because I saw how much it hurt him.

One day I sat by him in the couch while watching TV, he told me we needed to appreciate everyone while they're still here with us, with my leg like this and my diabetes kicking in I could be gone any day. I was devastated, thinking about all the times I would be disrespectful or answer back. I then realized how ungrateful I was, I needed to appreciate what my parents do for me and everything they sacrificed for me and my siblings. We have to cherish every moment with our love ones before we lose them. As time passed by my dad's leg got better. Every day he would do small exercises to relive some of the pain. After three whole weeks of suffer and pain my dad was healthy and better than ever.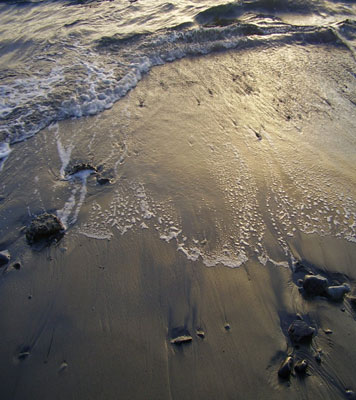 © Tori W., Victoria, BC, Canada