Summer Vacation
August 24, 2017
Every summer my family and I go on vacation. Vacation is a good time to relax and have fun. You can do many things. You don't have to worry about anything, as in school. On vacation, there is a lot of family time involved, which is very important. This summer, my family and I went on vacation to Orange Beach, Alabama.

My family and I stayed in a big condo that fit all fifteen of us. Every day we layed out on the beach all day. We would play volleyball, swim, and dig for clams. After a long day on the beach, we would cook a big meal, sit on the balcony, play card games, and watch movies. Hunting for crabs and taking long walks on the beach at night are my favorite things to do. One night we went to the arcade, which was the only night we left our condo. We had a lot of fun and won a lot of tickets.

In conclusion, my family and I had a great time. We spent quality time with each other and had a lot of fun. We ate a lot of food, relaxed on the beach, and played lots of card games. I am looking forward to going on vacation next year. I am going to make even more memories with my family that I know that I will cherish forever. I cannot wait to go to Orange Beach again next summer.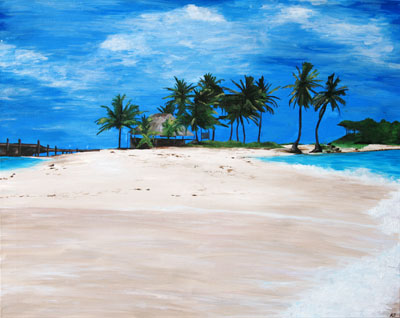 © Karen S., Norwalk, CT