Daily Routine
August 7, 2017
My alarm clock goes off at half past six, and with my eyes still closed, I wake up to greet the new day. I hate getting up in the mornings, but there is nothing I can do about it. After a short while of stretching in the warm comfort of my bed I just have to get up. Yawning, I go to the bathroom to wash my face with cold water and brush my teeth, then I make a cup of coffee and just sit on my phone, after this I wear my uniform and get my hair done, then I eat a banana or any kind of fruit on my way to school.

I arrive to school at half past seven; I meet my classmates and friends there.

The first lesson starts at ten past eight. The bell rings and everyone hurries to the classes, we usually have between 7-8 classes a day.

After the third lesson we have a 20-minute break. During that time we talk to our friends in the square, and everyone hurries into school canteen. Most of us have a snack, and prepare for the next lesson.

The last lesson ends at five past two, and everyone go home, except if I have Amideast lesson which I take it every Saturday and Wednesday.

In a regular day, when I arrive home, I go to my room and listen to music, or just take nap. Then I go to help my mom doing lunch.

After lunch I usually sit on my phone or watch TV, then I prepare for school and do my homework, I often go to the bathroom to take a shower and brush my teeth before going to bed. Then I continue a book that I've been reading, I go back to check my phone, then I fall asleep.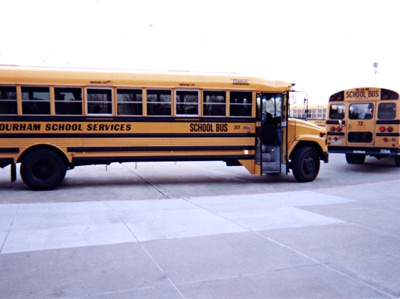 © Blake B., Highland Village, TX