Angels Landing
July 25, 2017
Angels Landing. That was the name of the hike that although I never attempted changed my life. It was mid July in Zion National Park as I approached the start of the hike that had been blocked off with yellow caution tape. A woman had misstepped while on a hike with her two young children and fell. Fell into the bottomless canyon as the vultures flew above. Fell as her kids screams for mom echoed. Fell as the sensation of every kiss and hug faded away leaving her skin numb. Fell as the vision of her life became smaller and smaller until finally being ripped from her grasp.

My heart ached for all the moments she would miss. The grin on her son's mud splattered face as he kicks the winning goal in overtime of the soccer championship. Her daughters giddy excitement when she gets asked to prom by her crush. After crossing the stage to receive his diploma, her son throwing his graduation cap in the air making the last four years of hard work worth it. The vision of her daughter glowing on her wedding day wearing her mom's dress as she walks down the aisle to the love of her life.
But I guess death has an agenda of its own.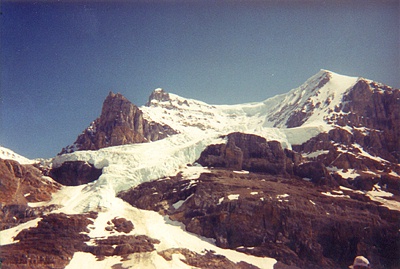 © Julie B., New City, NY