I'm Afraid
July 3, 2017
It's not easy for people to admit their fears, especially in front of other people. Just the thought of people looking at me like I'm weak, makes me feel inadequate. But I think if the moment's right, revealing one's fears can be enlightening, or at the very least take the weight off their chest. So here goes. I'm afraid of my future. I'm afraid of failure. I'm afraid of being forgotten.
I'm 16 years old and I'm about to be a junior in high school. All around me my friends are progressing and figuring out there futures. Some of them have a clue, and some of them don't. I have so many ideas about what I want to do: Lawyer, Journalist, Writer, Anthropology, etc. I used to think that I wanted to do all of these things because they're interesting and I have the potential to do great things with them. But the truth is a part of me picked all these careers so I can be memorable and decrease my chance of failing. So I can be successful and have people think I'm remarkable. I'm scared that I won't make it to college. I'm afraid that I won't ever get far enough in my life to make an impact. That I'm just a cautionary tale. That whatever career I go into, I'll become a hack, a phony, a total fraud.
I don't have to be the greatest journalist, lawyer, anthropologist, or writer. I'm ok with being good at my job. I just don't want my parents to think I'm a disappointment. I want my life to be fulfilled and I want to be happy. I'm afraid I can't accomplish that. I'm afraid that for all my "potential" I'm just a lost cause. I afraid that one day I'll wake up and I'll be forgotten. That I never really mattered in the first place. Everyone will be excelling at their lives and I'll be sitting on the sidelines.
The worst thing about my fear is that I still can't figure out if my being afraid is a good thing or a bad thing.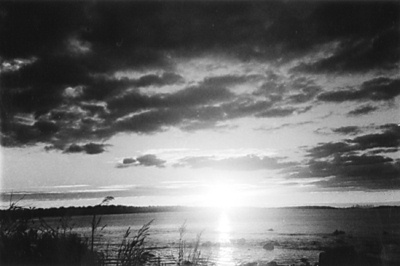 © Christy S., Germantown, MA