God's Way
July 1, 2017
Whenever I encounter hardships in my life, I am reminded of something that my mother said to me as a child. "Think of the obstacles in your life as God's way of giving you a chance to reinforce who you are and become a stronger person." When I was smaller this did not make sense to me, but the older I get, the more truth I see in these words. "Without hardships", my mother would remind me, "we are not able to develop as mature people." Hardships are an important part of life, and without them, we do not get the chance to see just how strong we really are. Our tough times allow us to appreciate the wonderful times, and difficult experiences help shape us into people who are able to handle obstacles with confidence.

There were a number of times my life where I just wished that I could magically remove my hardships with a big eraser. However, as I reflect on these challenging times now, I realize that they made me the person that I am today. One moment that always sticks with me happened in 8th grade. I was called to the principal's office by the school secretary. When I arrived I was faced with the principal and my mother, and I felt really nervous.
The principal informed us that a mother of one of my old friends had reported me to the principal and had said that I had physically attacked her son and that he was now too scared to come back to school. She explained that this was why her son had been absent so often. I was in absolute shock, her son and I had been friends for years and had never fought before. I always enjoyed his sense of humor and his warm smile. Why, I kept asking myself, would she lie about me like this when I had only ever been kind to her son?

As the meeting progressed I felt more and more upset, but my mother continued to believe me no matter what. It eventually became apparent that her son had been causing many problems at our school. In an attempt to protect him his mother tried to cover up his bad behavior by blaming his friends. I could not understand how she could sacrifice another student for her son's mistakes and I felt very let down and hurt.

Her son, my old friend, was eventually asked to leave the school and I still do not know where he is, or what he is doing. I wish I could see him so that we could talk about what happened. However, it also made me think about the people around me. Throughout that situation my mother always trusted in me, as did my good friends, family and some of my teachers. They are the ones who are always there to support me through challenging moments and it made me realize that I want to be like them. I want to treat people with love and kindness and be their support during tough times. This experience was one that I wanted to erase in the moment, but looking back, it inspired me to be more loving and trustful to those around me, and to appreciate the people in my life.

This moment has made me a kinder person and has opened my heart to gratitude. God, as my mother reminded me, gave me a chance to mature and become a better person. As the writer Enid Blyton once said, "The best way to treat obstacles is to use them as stepping stones. Laugh at them, tread on them, and let them lead you to something better." This was a stepping stone in my life and I am grateful for this obstacle because it helped to make me the person I am today.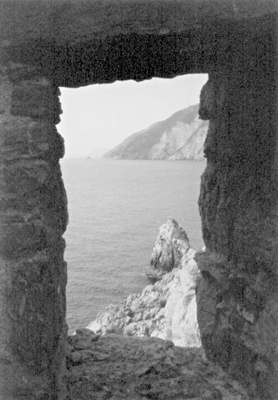 © Gabriella B., Montreal, WI