Break a Leg!
June 13, 2017
As an actor you get the experience to be in someone else's shoes. It's like you're a completely different person. However some experiments aren't always a success.  For instance I was in a play called "The Lady Pirates of Captain Bree". This play was definitely very out of my comfort zone, where I played a pompous old man whose only intention and interest in himself and his success. It was very difficult performing "Perfessor Bidwell", but at the same time I had fun performing as him. I wasn't quite as happy as I was with my role when I first received it. When I first received my part ,it was a day at intensives, a class where we learn the importance and secrets of acting. It was a very scary day at Mt. Zion, all I could think of was what part I got. "When are they going to announce our part?" I asked as if I was going to die if I didn't know now. "Its after intensives" Ronnie responds to me as if I was crazy.
Finally after  intensives where we danced and sang all day, which made me more anxious. "All youth theatre kids in the auditorium!" Mrs. Sonja screams in the hallway.

That's when my heart stopped. Nerves shooting through my body like a bullet flying from out of a pistol.  I sat in the auditorium alone, I didn't know anybody in Youth Theatre. I felt like an outsider. That's when Ms. Diana, our director told the theatre ambassadors to sit by us. A girl sat next to me, that's when I met Aliana who apparently was my ambassador. She sat next to me as if she didn't want to acknowledge me.
"Nice to meet you to!" I thought sarcastically.
"Wow! Great way to make a first impression!" I told myself.
Anyway after that whole incident, Ms. Diana announced "It's time to find out your parts!"
I was so  excited I nearly wet myself. Finally! After waiting what seemed like forever. I thought about what role I would get. "Maybe I got Madam Prescott, No wait maybe Captain Bree!"
This play was about a Captive Ship that was abducted by pirates.Latter on in the play the captives form an emotional connection with one another, they learn that judging a person does not define who they are. Ms. Diana took out her list. That's when I heard the darkest words I have ever heard. The words of terror! the words of death!. "Professor Bidwell will be played by SAM!!!". I was so shocked, I thought there was another Sam in youth theatre.
"Is there a Samuel in this group because that role is a guy?" I thought to myself.
Hoping and praying that wasn't my role, Ms. Diana announced the rest of the parts off the list not once did she mentioned my name again.I was so mad I could flip a table. I was not looking forward to this role I felt as if my heart was going to sink in my stomach. "WHAT!!WHAT!! I don't want to play a dude. Dudes are nasty!". I went home crying , mad at them for not giving me the role I wanted, mad at myself for not being good enough for them.

Turns out my expectations for this role bit me right in the butt. This role was one of the most fun roles I have ever performed. I guess you can say is that I learned a valuable lesson, that  it doesn't matter what part you get; what matters is what you put into your part! As an actress you learn that the roles you want aren't always the ones you get. Big or small, every part you get is important to the production. Life is not a dress rehearsal. The curtain is up and you are on, so go out there and give it your best shot.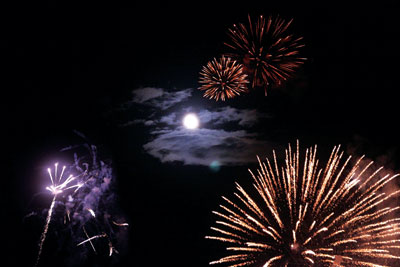 © Meena K., Groton, MA