The Closet
June 12, 2017
This month is pride month, to all the LGBT+ readers, HEY! To everyone supporting their LGBT+ friends or family members, HEY! To anyone who hates on people of the LGBT+ community, get out of here. I don't like you nor your ignorance.

Now, let me talk a little about myself. I am a bisexual, genderfluid person. I posted another anonymous story about myself, but that's not important right now.

Bisexual day passed but genderfluid day is coming up. Now while each day is supposed to be a different sexualty or gender, pride month is for everyone, everyday. One month out of the year where we can celebrate our gender and sexuality. And that's super fun.

Now if you're like me, you're in the "closet" to your parents. A lot of people I know I'm bi, not many know my gender. My friends know of my gender and sexualty and they were super accepting. Which just makes me happy inside. My siblings where fine with my sexualty but not my gender. My parents have no idea. When my mom thought I was even bi, I was yelled and cursed at. I denied it with my life.

It's not fun to hide yourself. My Mom and sister both yell and harass me when I look like a guy (my hair is cut short). My Mom even refused for a while to go out with me unless I wore earrings. They hate when people mistake me as a guy, when I myself don't really care. Being genderfluid I do have days where I want to dress in girl's clothing, to feel feminine, and other days, I just want my guys shirt and a hat.

Sexualty and gender are super hard. I got so used to the stereotypes that were forced down my throat. When I was little I was supposed to be a princess, when I grew up I was supposed to get married to a man that would take care of me, have children and then die. Done you life is planned out in pink and white before you're even born. I don't want those things though.

Finding myself was the best thing I ever did for myself. My gender and sexualty was one of the heaviest things on my mind and heart and releasing myself from that is a feeling that's indescribable. Sometimes you still get scared though. Will they find out and what would be the outcome. That's the worst thing about being in the closet.

I think sometimes about never telling them. My family is toxic to me. Sometimes they're good but honestly, if I do ever come out. I'll be a thousand miles away from them. I want to live a life where I don't have to be scared to come out. That my gender won't be called fake or that I'll be called an attention seeker. (Even though I'm antisocial) I don't want to be called greedy or be told that I'll burn in hell because I want to love someone.

Anyway, I'll be wrapping this up. Remember, you are valid and you matter. Pain will always pass, but you shouldn't pass away because some loser tried to make you feel bad about yourself. One last thing too. HAPPY PRIDE MONTH!

Side Note: For anyone who wants to know the story I mentioned about me finding myself, it's called "The Unfinished Story of Me" and you can find it on Teen Ink. Maybe it'll help, maybe not.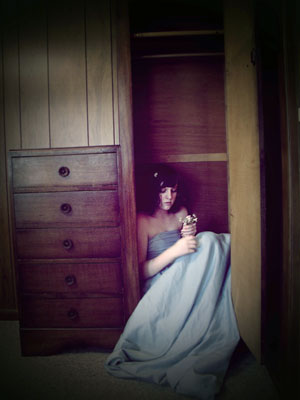 © London W., North Little Rock, AR