This I Believe
June 5, 2017
With surviving cancer and a kidney infection, believing is just what I do.  85- 90% of kids survive Wilms Tumor with a favorable history; this is the cancer that I had. I believe in lemonade saving lives.  I am a cancer survivor and have made Alex Lemonade Stand Foundation (ALSF) has been a very big part in my life.  At times in the hospital and even now, ASLF is changing my life.  Walking down the hospital hallway and seeing the ALSF signs really helped give the dark and dreary hallway some exotic pops of color. 

My mom pushes me down the hospital hallway that reeks of cleaning supplies, in my red way-too-big-for-me, Radio Flyer wagon, with my sister sprinting up and down the hallway like the nut case she is and my dad trying to chase her but not succeeding.  The hallway walls that caged us in were a dull black and white.  As we get further down the hallway, there is more color because the of signs.  Finally, we stop and read the sign "Alex's Lemonade Stand Foundation".  My sister asks, "Can we do that?" my dad said "Maybe when Grace is discharged from the hospital and feels better"

On my last day of chemotherapy, we saw the posters once again and heard the squeals an of excited child as my sister asked the same question once again.  But, this time a different response came out of my father's mouth, he said "Yes Abby.  Do you want to find a friend to do it with you?"  The next spring we were on the hunt to find a family to help with this stand.  When I was three years old, Abby's (my sister) friend; Karli; asked to help with the lemonade stand.  But there was a setback: where to host the stand?  That didn't take nearly as long, we found the perfect place which was in front of Go Fish on Rehoboth Avenue.  We started out with just a cooler of lemonade, on a white folding table, and the bright yellow homemade signs hanging out to catch attention that looked just like Alex's original signs. I stood in front since I was the cute little three year old I and came the stand got a plethora of business showed customers my scars from my surgeries.  Everyone came around to buy our lemonade and hear my cancer story and learn about Alex from Alex's Lemonade Stand Foundation. 

For sidewalk sale days in Rehoboth, hot summer day, and days off from school we host a stand. The crowds stretch for miles and miles.  At the stand, there is a possibility of seeing me in my "I'm a survivor" shirt, we use two giant coolers for the sweet tasting lemonade, and a beautifully handcrafted and artist painted stand that was donated tours by several people and businesses in our community. People don't believe that I was once a sick little toddler who could have died.  But, to convince them, I show them the scars that came with all of the surgeries.  To me, the scars are the trophy I got from defeating my cancer.  As soon as the people hear the cause for the lemonade stand, the crowd is like a bunch fruit flies in a bowl of freshly picked fruit.  At one stand, we met Alex Scott's aunt.  With lemonade stands comes a lot of community service hours, hard work, and fun with family and friends.  These stands bring a community together and happiness to people.  We hear a lot of survival stories from customers too!

  In 2014, a big honor was awarded to us.  Our stand was one the top donors to ALSF that year.  This was such a reward to be a top donor. However not , all of the donations came from the lemonade stand.  A large portion of the donations came from an event called "Chicks for Charity".  At Chicks for Charity people donate money to come to dinner, and they donate to get raffle tickets to try to win prizes and money in the special, and 50/50 raffle.  At the end of the 3 hour dinner, we had fun and, we raised approximately $2,000. That year 100 people came to our dinner and we set the record for most people coming to a Chicks for Charity event.  With the help of family and friends, we were able to raise $10,000 in 2014. We have reached a total of $25,000 raised in the 8 years we have been raising money for ALSF.

ALSF helped my family give back to a cause that is very close to us.  ALSF helps other children with cancer (just like me) and will help find cures for them. Without these cures, children would die, which is not what the world wants.  That is why I kicked cancer in the butt and now believe that lemonade saves lives.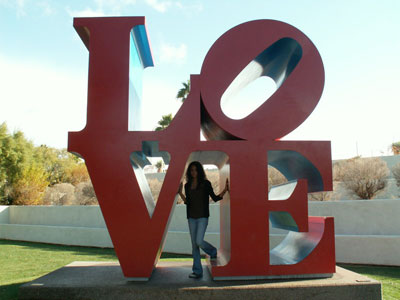 © Shannon E., Glendale, AZ