Letters from a New Year: Alex
May 5, 2017
Dear Alex,
When I look at you, I see a beauty that you are blind to. At times, I am filled with confusion as to why your eyes won't let you see your true self. I trust that in time you will grow to love yourself. I see skin that is warm and brown like coffee in the morning or like homely soil, hugging the roots of a willow tree.
At times, I'm convinced that you know me better than I know myself. Alex, I could've killed myself on spring break. There was a dark syrup coating my lungs, suffocating me and I didn't know how to deal with it. I knew I needed help but you knew I couldn't keep stalling. Thank you. You smelt rotting flesh and instead of running, you healed my wounds. I love you endlessly, please don't forget that. One day I trust that your god will let you love yourself too.
Here's to a new year,
M.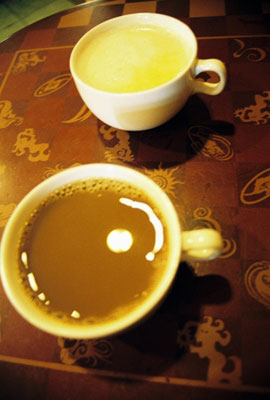 © Jaci S., Duluth, GA