This I Believe
May 26, 2017
I believe that suffering helps us realize what we should invest our pain in. Growing up, both my parents worked really hard to give me opportunities that I wouldn't have had otherwise. Seeing the frustrations from them after a long day of work only made me think "Wow, do i really deserve this?". It is a struggle to run your own business, let alone a dental office, but my parents manage anyways just for my sisters and I.
It was 9 o'clock p.m. when my mom came home from the dental office. I could remember seeing an expression of weariness weighed on her face. But she did not speak to me. I could remember the grumbling that continued throughout the night. The next day arguments broke out during lunch over the cancellations and walk-in patients. An endless pile of charts accumulated underneath the reception desk. I could still hear my dad's dental tools making that tedious noise. I wondered what could have motivated them to endure days like that. Then I remember what my mom used to tell me. She said, "Me and your dad work really hard to get you through school.". And I came to the realization that suffering is a necessity for sacrifice. And only the greater good can be achieved through sacrifice. As I tell myself when times get tough: "The only way to overcome suffering is to go straight through it".

9 out of 10 people suffer from something. The other 10% is either lying or just doesn't know it. But what is life without a little suffering? Athletes suffer. Students suffer. Parents suffer. Everybody does. In the athlete's case it would be the intense training sessions. As a student it would be the hours upon hours of studying. For parents it could be the everyday sacrifices they make for the greater good of their children.

Imagine carrying a huge box full of christmas decorations. You'd think "Wow this is heavy. I should put this in the attic so that I don't have to move this box again till next year". But instead, you put it down out of convenience. The box never arrived to its destination and unfortunately you have to finish it another time. Now imagine lifting really heavy dumbbells. "I'm crushing this rep!", you say with sweat dripping down your face. You'll awake the next day with aches and pain in your muscles, but isn't that the point? Carrying a heavy weight is a pointless burden unless that weight is carried out with intention. Where you direct your time and energy is very important. Where you direct your suffering will only dictate the magnitude of the sacrifice. So suffer. Never cease to suffer as it will only point you to the things that matter the most. And this I believe.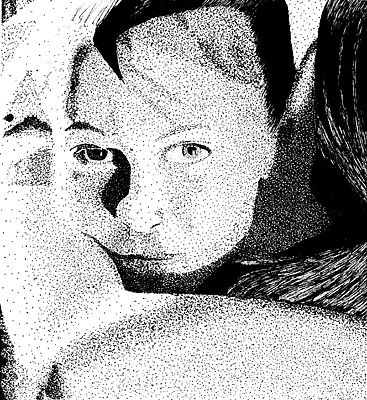 © Abby V., Cowdrey, CO