I Believe Love Is a Verb
May 26, 2017
"I love you" is endearing to hear from a parent, family member, or friend, but the speaker often lacks the actions to back it up. If you Googled the word love at this very moment definitions about "feelings and deep affections" or "romance" would appear. We have stripped the word "love" of its full potential and reduced it to a fleeting feeling that is intertwined with human hormones. The word "love" gets thrown around being used to describe the deep adoration for miscellaneous objects. I often find myself saying: "I love this song" or "I love this flavored ice-cream", but any one of these loves get easily replaced when a new flavor or song comes along. This common misconception weasels its way into way we love others.

Is loving people the same as loving ice-cream? Most of you would say, "Of course not!", but the truth is that it is easy to fall in "love" with someone. It takes the average person 144 days, only 5 months, to say " I love you" in a new relationship; the average relationship lasts around 2 years; and 39.7% of people break-up because they have "fallen out of love" (Bustle).

I believe that real love is not an emotion or something you can feel one month and not the other. I believe love is a verb. It is one thing to say "I love you", but to mean it requires you to put it into motion. There is no "falling out of love" when times get tough. Love causes you to be there for that person, whether you want to or not.

My father says "I love you"; however, the second I do something wrong he starts saying "you are so stupid"... or "lazy". Being told that you are loved by the same mouth that you are belittled never added up for me. I did not want this hypocrisy to be the way I loved others. It was this moment that made me realize the importance of loving through actions. Words are easy to say. Feelings are easy to feel. It is even easier to listen to your fluctuating emotions and not "feel" the love for that someone who hurt you. But, In that moment and in my life I was given a choice: to stoop to my father's level and accept his shallow definition of love, or gather all my strength to show love to someone who does not understand love for himself. While my father relied on name-calling to express his frustration for others; I refused to do the same in times of anger and irritation. Making the decision to be respectful and calm through these rough patches restored depth to the common tagline "I love you".

Love is a choice. It is a choice to love people from all backgrounds, whether they have hurt you or not. True love is intentional rather than an involuntary feeling that happens to you.

I believe love is not limited to a phrase. It is most genuine when displayed through actions. I believe love is a verb.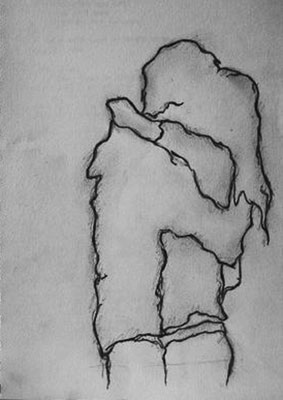 © Nicole B., Newcastle, WA