What Is Love?
May 22, 2017
Love. It's funny how such a small word, only containing four letters can make people so happy, or bring them to the depths of despair. I've had this ideological stance of what love is. When I think of this word, I see Noah and Allie, kissing in the rain, bringing their mutual feelings into one. I think of a baby being born, how two people loved each other enough to have another person represent their mutual love. Society wants me to believe this, when love takes a more realistic form, that might not be so glamorous.

Love is sacrificing your needs for someone else. When the person you love is hurting, you run out at ungodly hours of the night to get them just what they need. You send them uplifting text messages when they are down at work or school. Love is when your loved ones feet are hurting so you get down on your knees and massage them, even when they don't smell like lilacs and roses. This is the real definition of love, but still, it doesn't satisfy what I'm looking for.

I'm sitting here, staring at this screen, thinking in my mind recalling the times love has been in my life. I've been told someone wants to 'make love' to me but not in such nice words. I've been told I'm loved, but it never seemed meaningful. So what is love?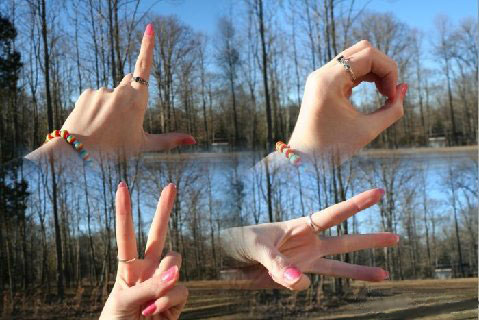 © Kayla D., Croydon, IN