Roots
May 22, 2017
"Sunglasses, an abnormally large red axe, and a metal shovel." These necessities helped me discover who I am. As my sophomore year wrapped up, my Grandpa approached me about a possible job that I could help him with. Honestly, I dreaded the thought of spending my entire summer building a house, but I knew that my seventy year old Grandpa, whose body can not keep up with his brilliant mind, would not be able to do it alone. This endeavor, as challenging as it was, gave me great insight about the powers the are bestowed within me. To have a chance to impact others is a feeling that can't be replicated.

Building a house is like eating an ice cream cone, as soon as you stop the melting on one side, the other side is soon to collapse. But before you can get to eating the delicacy you have to build the foundation so it doesn't fall off. The assignment I was put on when I started was landscaping but not just digging holes and putting bushes in, it was that complete opposite. What lays in the ground outside the house were what some would say tree stumps, but for me they were a beacon of light guiding to the powers within myself not known at the time. Axing out tree roots wouldn't be so bad if it weren't the middle of July with 80% humidity, and sweat dripping one by one into your eyes. The reason it was so difficult was not just the physical nature of this, but once you think that you can pry it out of the ground you realize you are nowhere close. Through this ordeal it came to me that the only way to achieve something is constant pressure. After three weeks of sweat, pain, and anger, I finished digging out twenty pound roots from the ground with just an axe and shovel.

"Hey Papa, I just finished with the roots," I said to him as I gasp for air . "What do you want me to do next?"
He turns around with a astonished look of amazement as if he only put my on the job to keep me occupied. "Get that shovel over there. Start digging for these bushes."

I thought to myself, What did he have me fill these holes for if he wanted me to dig them up the next day? Digging is one of the most frustrating things that you could ever do. It doesn't matter how much you excavate out because it just falls back in somehow. The nice thing about this assignment that he gave me was that it was my responsibility. I knew that once I finished, the first thing people look at is my work. When I did finish the landscape of the ranch, on a small creek where the water trickles over the large slate rocks, just outside of Barrington Hills, it was a memory that would not fade from my mind. It's a scar that tells a story of my past.
"Hey Pops, I finished everything you asked." stating proudly

"Wow! It looks amazing. I can't…believe it" he said to me with a heartwarming, ear to ear smile. At this moment I paused for a second, as if I had just taken a slow motion video. I can relive this moment whenever I need it. The sun shimmering off if his square glasses, and his perfect white teeth that match his white mustache that sits on his lip. This snapshot of my grandfather is a hint at the power that is held within me. This power was unknown to me before that clear July day.

Knowledge can't be taken it can only be taught.

The final step was painting the inside of the house. I always thought that painting was fast and easy. I thought that until the whole room I spent three hours painting looked like a toddler painted it. "Here Ry, let me help you" I heard from the corner. I was taught the art of painting for over an hour from my Grandpa. I know that he had no intent of spending an hour of his time to teach me how to do something. I felt like guilt-ridden so I knew that I had to do something because we had two weeks to finish the project. When the house was silent and desolate I got a hold of the spare key. I painted the house through the gloomy hours in night to the accent of the sun. Making sure that it was done right was the most challenging part of this. The skill that I struggled with was patience, something that I have never been good at. Teaching myself how to accomplish a goal is a necessity to my success in whatever happens during my life.

The lecture granted to me was expected, but the respect that was acknowledged can only be earned. When I make a mistake I own up to it and make sure that I make up for it. Without me doing what I did we would not have had enough time to finish what we started. As I think back I know that this moment in my history is the turning point to my story.

No matter what happens in my life the memories made and the memories to come can never be replaced. The choices we make become who we are, the choice that I made molded me into who I am. I can never repay my Grandpa for helping me become who I am. The smile that was brought to the faces of the people I love most, will be cherished forever.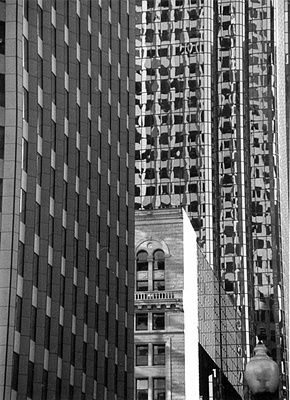 © Natalie D.,Marblehead, MA